Historic Sex Abuse Defence Lawyers UK – Defending Allegations of Sexual Abuse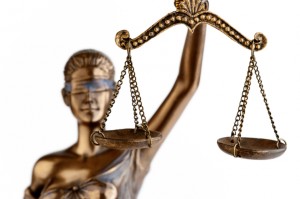 Guidance note from our historic sex abuse defence lawyers regarding defending allegations of sexual abuse in the UK. Need urgent advice? Contact our specialist historic sex offences defence solicitor Richard Egan on 02033895072.
In the criminal justice system in the UK, historic sexual abuse cases can be the most difficult. For both the accused and the complainant, as well as their families, the experience is distressing and can have life-changing consequences. Historic sexual abuse cases are also challenging for the courts and juries tasked with analysing and assessing the evidence, which is usually scant and comes down to the memories of the complainant and the accused.
As the potential for miscarriages of justice is high in historic abuse cases, the right to a fair trial has particular significance. Unfounded allegations must be robustly defended, with considerable attention given to the accuracy and veracity of evidence and how a case is presented.
The mass media may not report on acquittals and successful defence cases as often as successful prosecutions in historic sexual abuse cases, but that does not mean they are less frequent. Historic sexual abuse is an unsettled and complicated area of law, raising many issues for accused and complainer alike. A particular difficulty is the passage of time, which can create hurdles when seeking to establish the truth and ensure a fair trial.
Below we provide an overview of the law relating to historic sexual abuse and some of the ways the challenges to launching a defence to an unfounded allegation may be overcome. Our offices are open 24 hours a day, 7 days a week, ready to deliver expert legal advice and assistance. For more information, please contact our Special Casework Team, e-mail suttons@tuckerssolicitors.com or contact Richard Egan on 02033895072.
The Law on Historic Sexual Abuse Cases in the UK
Unlike other areas of law, such as personal injury or debt recovery, there is no time limit to when sexual offences may be prosecuted in the UK. Delay in making a formal complaint of sexual abuse, even decades after the alleged incident, in no way dilutes how the police and Crown Prosecution Service (CPS) will investigate and enforce the law – a complaint about an incident or multiple incidents alleged to have occurred many years ago will be investigated by the police. If sufficient supporting evidence is uncovered, the CPS may prosecute an individual if they consider it in the public interest and they interpret the evidence as presenting a realistic prospect of conviction.
The crime or crimes an accused person will be charged with depends on the time when the abuse is alleged to have taken place. Most of those charged with historic sexual abuse offences will be prosecuted under the Sexual Offences Act 1956, while any incident alleged to have occurred after 1 May 2004 will be prosecuted under the Sexual Offences Act 2003. If it isn't possible to determine whether the incident occurred before or after 1 May 2004, the old law will apply if it attracts a lesser maximum penalty.
Fairness and the presumption of innocence are fundamental principles that underpin the criminal justice system. The burden of proving an offence therefore falls on the prosecution. However, in historic sexual abuse cases, their potential complexity and lack of corroborating evidence require that the defence take particular care to ensure the fundamental principles are given focus.
Our expert Special Casework Team have the expertise and knowledge to ensure our clients are treated fairly when they come into contact with the criminal justice system. Below we highlight some of the issues that require due consideration when commencing a defence against an allegation of historic sexual abuse.
Contact Tuckers Solicitors Special Casework Team
Our offices are open 24 hours a day, 7 days a week, ready to deliver immediate and expert legal advice and representation.
For more information, please e-mail eganr@tuckerssolicitors.com, or contact Richard Egan on 02033895072