Criminal Defence for Foster Carers in the UK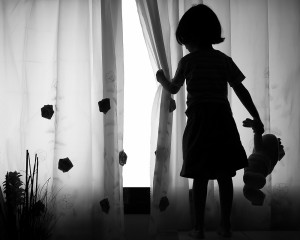 The role of foster carers means they are particularly susceptible to allegations of abuse or neglect being made against them by children in their care. Statistics show that as many as 1 in 6 foster carers have a complaint or allegation made against them during their fostering career.
Although the previous experiences of children in foster care vary greatly, the very nature of their circumstances often means they are highly vulnerable and sensitive to their environment. A false allegation of abuse may be made because a foster child misinterpreted an innocent comment or action by the foster carer, which they then tell a family member or a school teacher or social worker about, leading to an investigation.
Unfortunately, some allegations are made out of malice. For example, there may have been an argument between the foster child and foster carer over something trivial, such as the confiscation of a mobile phone, or the child may want to stay with a different foster carer for respite or think an allegation will allow them to return to live with family members.
Although very little can be done to prevent the risk of an allegation being made against a foster carer, seeking professional support and legal advice can help mitigate potentially negative consequences. Cases concerning foster care situations are often highly fact-specific and complex, raising many issues that must be approached, not only with sensitivity, but also determination.
At Tuckers Solicitors, we are acutely aware of the challenges facing foster carers and their families, particularly when they are accused of committing a crime against a child in their care. Of course, the allegations may also be made by a family member, for example, a birth or step child living in the family home, or someone who is temporarily staying at the house, such as a carer's siblings or parents.
Members of our special casework team are experts in providing foster carers with the legal advice and support they need when facing allegations. Richard Egan has acted for members of the two main fostering associations since 1998.
We can also help navigate the processes that often concurrently run during foster caring situations, such as:
issues raised by social workers about whether the accused foster carer should move out of his or her home whilst an investigation is conducted;
dealing with legal expenses insurers;
referrals made by the police, local authority or fostering agency to the Disclosure and Barring Service (DBS) concerning future work with children or vulnerable adults.

Allegations Made Against Foster Carers in England & Wales

Allegations concerning foster carers and foster care situations are most commonly made by the child in care, or by a professional on behalf of the child, with the consent of the child. Where the allegation raises a serious child protection concern, such as accusations that a child has been neglected or physically, emotionally or sexually abused, it is highly likely that the matter will be investigated. This usually involves the relevant fostering service, police and social services conducting a strategy meeting to decide what action will be taken.
If the police consider they have reasonable justifications for suspecting that a crime has been committed by a foster carer, they will either ask the carer to attend at a police station for a voluntary interview or conduct the interview having arrested them. It is vital that a foster carer has a solicitor present to ensure their rights are protected, even if they are sure of their innocence. You can read more about the right to choose legal representation here.
If a foster carer is arrested, their property may be searched pursuant to section 18 of the Police and Criminal Evidence Act 1984. At Tuckers Solicitors, we can advise about police obligations when they search an arrested person's property, and what the arrested person can request from police in relation to notification about any items that have been removed.
An evidence file, usually containing statements from the complainant and the accused, will then will be given to the Crown Prosecution Service (CPS) who will make a decision whether to charge, offer a caution or take no further action against a foster carer. A solicitor should be consulted no matter what the decision made by the CPS is. Importantly, foster carers should be aware that accepting a caution is a formal admission of guilt, which can have many and various consequences for the foster carer. Even if no further action is taken, there may still be a referral to the DBS by the police, fostering agency or social service. At Tuckers Solicitors, we provide advice in relation to all of these matters.
If the CPS decides to charge a foster carer with an offence, the process from being charged to trial can take a number of months. During this time it is likely that the accused will be released on bail and prevented from fostering. It is inevitable that any foster children will then be removed from their care unless the accused carer has moved out; this, in itself, has many implications.
Defending Foster Carers

As with other types of particularly sensitive criminal cases, such as those relating to historic sexual abuse, the right to a fair trial has particular significance for those accused of offences against children in their care. Issues often come down to one person's word against another's. The defence must therefore be meticulously prepared and the cogency of the prosecution's case very closely scrutinised.
Defence statements can materially affect the outcome of a case. They set out an overview of the defence and are a useful tool for obtaining documents from third parties, such as social services. They can also highlight issues overlooked by the police and CPS that may undermine the case against the accused. In some cases, these issues can show that the allegations are so unfounded that conviction is unlikely, resulting in the case being withdrawn by the prosecution.
As we have such a long history of acting for foster carers, we are well versed in drafting defence statements that suit the particular needs of foster carers. We understand the issues that need to be introduced into the document that either the police of CPS have not considered.
Our clients play an integral and interactive part during the drafting of the defence statement to ensure that it is accurate and presents their defence in the strongest possible terms.
Relevant Documents in Foster Care Situations

Due to our vast experience in acting for foster carers accused of criminal offences, we have detailed knowledge of the documents relevant to a case concerning a foster care situation that are in the possession of social workers and other third parties. Such material regularly supports the defence and has potential to cast doubt on the credibility of the complainant and undermine the prosecution's evidence against the accused.
We ensure our clients are robustly defended. This not only means taking detailed instructions, carrying out a forensic analysis of the evidence, making detailed disclosure applications for third party material and drafting detailed defence statements; but also involves tracing potential witnesses and taking statements from them; ensuring the prosecution adheres to appropriate requests and making appropriate applications to ensure third party material is disclosed.
In many occasions where we have defended a foster carer client, the prosecution have offered no evidence following the production of a defence statement to the CPS. In effect, this means that the case is withdrawn and the accused is formally found not guilty. More information about our thorough approach to criminal defence is available here.
The Right to Choose the Best Legal Representation

When facing a charge of criminal misconduct, all of us have the right to legal representation. A necessary element of this fundamental principle is the freedom to choose who represents us. Preferably, this will be a legal professional with the experience and qualities that will result in the best possible defence.
For those with legal expenses insurance, or members of organisations which offer legal expenses insurance, the insurers are responsible for paying the legal fees. Unfortunately, insurers are rarely given an incentive to ensure their policyholder is receiving the best defence when facing a criminal charge. This is because they have no responsibility for any element or consequences of a criminal matter other than the costs of legal representation.
Further, since the introduction of the Legal Aid, Sentencing and Punishment of Offenders Act 2012 (LASPO), legal costs cannot be recovered by those who are successful in the Crown Court, and can only be recovered by those acquitted in the Magistrates Court at 'legal aid rates'.
This can, and often does, mean that insurers suggest solicitors based on cost rather than their expertise. Solicitors can therefore be provided to carers who lack the specialist knowledge needed to achieve the best possible outcome.
Fortunately, we have the freedom to choose who defends us in criminal proceedings, and insurers cannot restrict that choice. Foster carers provided with a solicitor by a legal expenses insurer are not under an obligation to accept them as their legal representative. Although accepting legal representation chosen by an insurer may seem like the easiest option, it is vitally important that you ensure that you have a solicitor who is well versed in dealing with such cases to ensure that your defence is adequate.
If you are a foster carer who is presently being represented by someone other than Tuckers Solicitors, and feel that you would prefer to instruct someone who has vast experience in foster caring situations, you may wish to contact Richard Egan to discuss the matter. His competence and care are regularly extolled by his clients.
"Thank you very much for the superb help you gave me throughout one of the most difficult periods I have had to deal with… The support from yourself was the only thing keeping me sane and feeling upbeat… your professional supportive style helps keep the individual you are representing level headed, for this I thank you from the bottom of my heart."

"We are very fortunate to have had a very competent and professional solicitor to guide us through this, but what is just as important is you have shown us your understanding and care."

Expert Criminal Defence Lawyers for Foster Carers Across the UK
For more than a decade, criminal defence lawyer Richard Egan has acted for leading fostering organisations and their members across the UK. He has a nationwide practice that covers the whole of England and Wales (from our bases in London, Birmingham and Manchester) where he represents individuals himself, and he has worked with approved agents in Scotland and Northern Ireland.
By working closely with our foster carer clients, and with barristers who have a specialism in this area, we are able to develop detailed and comprehensive defence strategies, reaching the best possible result at the earliest opportunity.
Some of the cases that we have been involved in are listed below.
R-v-C (Bournemouth): C was acquitted following accusations made by a foster child of being regularly raped and sexual assaulted whilst in C's care. Having taken detailed instructions and obtained witness statements (including from C's ex-wife), photographs and plans of the property where the assaults were alleged to have occurred, an extensive defence statement was drafted. Photographic evidence was introduced that proved some of the Crown witnesses' evidence to be incorrect. Other evidence introduced also tainted their credibility. The jury took less than three hours to return not guilty verdicts.

R-v-E (Cheshire): Female carer was found to have no case to answer following accusations of unbridled physical abuse against two sibling sisters, which included extreme violence, attempted drowning, hitting them with objects and much more. Although applications were made for the case to be withdrawn in advance of the trial, the prosecution chose to continue. Once their evidence was concluded (known as half-time), an application for no case to answer was made. The Judge agreed with the application and formally invited the jury to deliver not guilty verdicts in relation to every count.

R-v-W (Manchester): Successful defence of a multi-count indictment alleging sexual misfeasance against a foster child. The Crown offered no evidence, following which formal not guilty verdicts were passed down by the Judge, who described the defence statement as the best they had seen. The detailed defence statement was drafted having taken extensive instructions and obtaining many witness statements and third party documents.
R-v-D (Lancashire): D was alleged to have raped a girl in his care for over a three year period. An extensive defence statement was drafted, medical evidence produced in relation to D, witness statements obtained from various persons. Following a four day trial, the jury returned not guilty verdicts in relation to all counts within 19 minutes.
R-v-T (North London): T found not guilty of violence against a young child in her care. The Crown offered no evidence following examination of the defence statement, which was drafted having taken extensive instructions and full proof of evidence and witness statements. This involved, amongst other things, taking photographs and making a floor plan of where the violence was alleged to have taken place. Submissions that documents served by the Crown were done so 'out of time' were also accepted.
R-v-B (Hertfordshire): B was found not guilty of multiple incidents of sexual misfeasance with a foster daughter. Following detailed instructions from the foster carer client, various witness statements were obtained, including from friends and former friends of the complainant. Applications were also made for the disclosure of various third party documents. An extensive defence statement was drafted and served, following which the Crown offered no evidence.
R-v-C (Kent): Following a three day trial, C was acquitted of violence towards a young child in her care. Having taken detailed instructions from our client, we conducted a forensic analysis of the evidence, drafted an extensive defence statement and sought disclosure from various third parties, allowing us to conduct a thorough and informed defence at trial.
R-v-C (Dorset): Following a one week trial concerning sexual misfeasance with a foster daughter, C was acquitted. Working closely with them and obtaining detailed instructions, carrying out forensic analysis of the evidence, making applications for extensive third party disclosure, allowed for robust representation at trial.
Support and Legal Advice for Foster Carers Facing Allegations
Our experience and knowledge of the legal issues that affect foster carers facing allegations cannot be surpassed. From being asked to attend at a Police Station, either voluntarily or under arrest, or requiring representation in the criminal courts, we can, at a moment's notice, provide you with the professional and supportive legal advice foster carers need.
We understand that facing a serious allegation can be particularly distressing for foster carers. By working closely with our foster carer clients, we endeavour to guide them through what can be a difficult process. To discuss any criminal issue you or a relative may be facing as a foster carer,  please contact Richard Egan at eganr@tuckerssolicitors.com or on either of the following mobile number: 0771 112 9918.