Evidence of Bad Character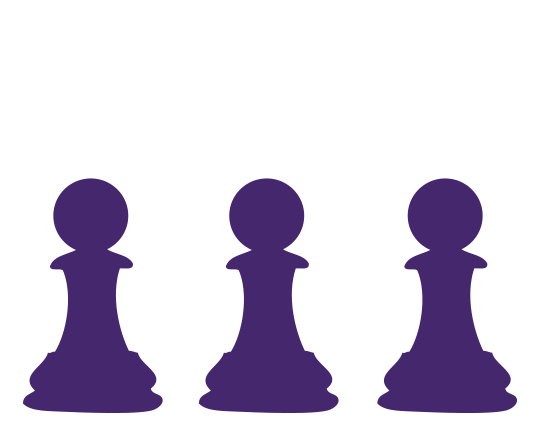 At Tuckers Solicitors, we are the UK's leading Criminal Defence Lawyers specialising in criminal law and civil liberties. We have an excellent knowledge of what constitutes a fair trial, always striving to ensure the human rights of the accused are protected. We understand that a criminal trial and the rules around admissibility of evidence can be confusing and daunting. We are here to help you through a difficult legal process with a view to a successful outcome.
Here, we examine a common feature of criminal trials – bad character evidence – and how this can be challenged.
What is Bad Character Evidence?
Bad character evidence can play an important role in criminal trials. It is defined in section 99 of the Criminal Justice Act 2003 as "evidence of or a disposition towards misconduct". The definition is sufficiently broad to be able to cover conduct arising out of a previous conviction or conduct that ultimately resulted in an acquittal. Further, a person who has been charged with another offence, for which the trial is pending, can have evidence relating to that charge used against them in the present proceedings.
Bad character evidence specifically excludes evidence related to the alleged facts of the offence in question, as well as any evidence of misconduct relating to the investigation of the case, such as non-cooperation with the police.
There is a two-stage test for the admissibility of bad character evidence. Firstly, the evidence must be admissible within one of the seven gateways set out in the 2003 Act. These include that:
all the parties agree the evidence is admissible;
the evidence is important explanatory evidence; and
the evidence is relevant to an important matter in issue between the defendant and the prosecution.
The second stage, which applies only to some of the gateways set out in the 2003 Act, involves assessing whether the evidence has such an adverse effect on the fairness of the proceedings that the court should not admit it. If that is the case, the evidence is inadmissible.
In some situations, the court has the power to grant a discharge as a result of contaminated bad character evidence, as this would ultimately render the trial unfair. This is regulated by section 107 of the 2003 Act.
Section 107 of the Criminal Justice Act 2003
Section 107, in short, provides that where the evidence of bad character is admitted and proves to be so contaminated that any resulting conviction would be unsafe, the court may direct an acquittal at any time after the prosecution's case has closed.
To understand this provision, it is important to understand the meaning of "contaminated". Evidence is contaminated where it is false or misleading or is different from what it would otherwise have been. An example of this is where witnesses have been influenced by the views of other witnesses.
A classic example of when the case must be stopped is where the judge believes that the witnesses have colluded, or that their evidence is the result of suggestion, so that convicting on the basis of that evidence would result in an unsafe conviction. Suggestion here means one witness has heard the evidence of another and has been influenced by it.
It is important to note that it is not simply in cases where there has been direct and active collusion between witnesses that this would apply. The 2007 case of R v Lamb (2007) EWCA Crim 1766 held that evidence may be contaminated where witnesses have simply been unconsciously influenced by the evidence of another witness.
In a case where the evidence is contaminated and the case comes to a halt, a judge may decide that there is enough reliable evidence for a retrial to take place. However, it may be that the prosecution's case is now so weak that an acquittal is appropriate.
The question is, ultimately, whether a fair trial can take place. Fairness is at the very heart of our justice system. If witnesses have colluded or been unconsciously influenced by one another, there is clearly a real degree of unfairness at play.
Contact our Criminal Defence Solicitors in Manchester, UK
If you are facing a criminal trial with the prospect of bad character evidence being raised, you need legal advice and representation you can rely on. As a firm, Tuckers defends more suspects held in police custody than any other law firm in England and Wales. We appear daily in the criminal courts and act for over 15,000 clients a year.
All our clients have one thing in common: they are innocent until proven guilty and our lawyers will do everything within the rules to ensure that their best interests are served. To use the rules to your advantage, you need to know them inside and out. We are strategic and know how best to challenge evidence that is being used to bolster the case against you.
If any of the issues discussed in this article are relevant to you, or you want to talk to someone about expert legal defence, please contact us. One of our dedicated team of expert solicitors will be delighted to assist you.
We offer a 24-hour, 7 days a week service. Our Special Casework Team, headed up by Jim Meyer, are ready to deliver expert legal advice and assistance. E-mail meyerj@tuckerssolicitors.com, or contact Jim Meyer on 0797 322 6586.