Knife Crime – Sentencing Changes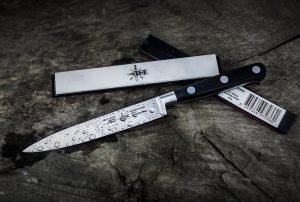 As a reaction to high profile knife crime with a number of stabbings having taken place over the last few weeks, resulting in deaths and injury, there are going to be changes to sentencing – seemingly intent on using deterrent sentences to discourage knife possession.
The Sentencing Council has issued new guidelines for knife crime offences which applies both to adults and those under 18.   Leading Court of Appeal judgments have already emphasised the seriousness of this type of offending and have set out sentence levels that senior judges see as appropriate for dealing with offenders.  The new guidelines largely just takes these changes to the law and court judgements into account in consolidated, up to date guidance.  Unsurprisingly, it provides that those offenders convicted of offences involving knives or particularly dangerous weapons, as well as those who repeatedly offend, will receive the highest sentences.   But overall, the introduction of the guideline seems likely to lead to some increases in sentence levels, predominantly in relation to adults convicted of possession offences.
Are there any minimum sentences for these offences?
There are mandatory sentences for certain offences involving bladed articles or offensive weapons.  Where an offender is convicted of a second offence of possessing a weapon, the court must impose a mandatory minimum sentence of 6 months' imprisonment for an adult or 4 months' Detention and Training Order for a youth, unless it is considered particularly unjust to do so in the circumstances.   The same mandatory sentences are set out in the guideline if you are convicted of threatening to use such a weapon.
The guidelines provide that the highest sentences should be handed out to those people who threaten others with knives or other weapons deemed to be "highly dangerous weapons" and it is in connection with these offences that sentencing is likely to increase the most.
The courts do, though, need to take into account a number of factors when considering whether it would be unjust to impose a statutory minimum sentence.  These factors are:-
Strong personal mitigation
Whether there is a strong prospect of rehabilitation
Whether custody will result in significant impact on others
What are 'highly dangerous weapons'?
Additional guidance has been included to make it clear what will be considered to be a highly dangerous weapon.  The definition of an offensive weapon is:-
"An offensive weapon is defined in legislation as 'any article made or adapted for use for causing injury or is intended by the person having it with him for such use".
A highly dangerous weapon is a weapon, and this could include a corrosive substance (such as acid), which can be shown to be above and beyond being merely an offensive weapon – and it is the court which must decide whether the weapon is "highly dangerous" on the basis of the facts of each case.
How we can assist…
Sentencing is a complex process and, it could make a significant difference to people convicted of such offences if they are not properly represented – and if they do not understand the nuances around the reasons for mandatory sentences not to be imposed and/or being clear about the distinction between offensive weapons and highly dangerous weapons.  All of our advocates understand the sentencing guidelines and ensure that they are correctly applied in each case – making sure that the court take all relevant considerations into account.
If you need advice and representation in connection with any criminal allegation, please contact Adam Makepeace on makepeacea@tuckerssolicitors.com or 020 7388 8333 to be directed to the person who will be best able to assist you in your case.
Our offices are open 24 hours a day, 7 days a week, ready to deliver immediate and expert legal advice and representation.