NMC Fitness to Practise Representation and Defence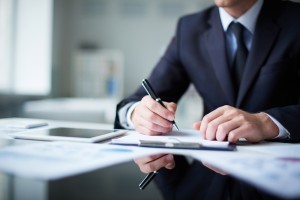 Nurses and midwives often come under the scrutiny of their regulator, the Nursing and Midwifery Council (NMC), when their fitness to practise (FTP) is believed to be impaired. A FTP investigation may be initiated based on allegations of serious health conditions, clinical misconduct, lack of knowledge or skills and criminal behaviour. While this process has an important purpose (to protect the public and uphold confidence in the profession) allegations of impaired FTP can have serious consequences for practitioners. They could result in a negative impact on a nurse's reputation among peers and patients and could end their career if their name is removed from the register (i.e. struck off).
Nurses and midwives who prepare well and act professionally throughout FTP proceedings are more likely to get a better result than those who take the opposite approach. As soon as a practitioner becomes aware they have been referred to the NMC on an FTP matter, they should seek appropriate legal advice. This will allow time to thoroughly prepare a response and give the practitioner the best chance of a satisfactory outcome. Obtaining appropriate legal advice is especially important when the case involves both criminal law and professional regulation.
Unions and professional healthcare bodies, for example Unison and the Royal College of Nursing (RCN), provide legal advice and representation for members facing impaired FTP allegations. However, it is important for nurses and midwives, who are either current or ex-members of a Union or professional regulator, to be aware that they have the right to choose their own form of representation.
Where a NMC registrant is dissatisfied with the service provided by their union or professional body, or would prefer to deal with an independent law firm dedicated to getting the best possible outcome from the outset, they may wish to seek advice and representation from solicitors with knowledge and experience of the law relating to medical fitness to practise.
The Special Casework Team at Tuckers Solicitors have successfully represented many healthcare professionals in cases that involve professional regulation and criminal law. The team, led by Jim Meyer, employs a sensitive yet firm approach to defending such matters in order to minimise the impact on both the professional and personal lives of clients. Our team is available around the clock to offer sound advice and representation.
Here, we will provide a brief guide to the NMC fitness to practise proceedings and explain how nurses and midwives can limit the impact of this process on their professional lives.
Notice of Referral to NMC and Interim Hearings
Most practitioners will become aware that they are the subject of an FTP investigation by the NMC via a written notice. A response to the notice is usually required from the practitioner in writing within 28 days. A poorly drafted or delayed response could result in further allegations and even a charge for not complying with the process. At this stage, and indeed in any subsequent stages of an FTP case, it is essential that the nurse involved is well prepared and cooperates fully with the NMC.
If the allegations are serious, at this point a practitioner may also find that they are subject to an interim hearing. This will occur when the NMC's investigating committee identifies a potential risk, to the public, a particular patient or to the practitioner her or himself, arising from the allegations. If an interim order is made as a result of the hearing, restrictions may be imposed on the nurse's work or the nurse could be suspended from the register in order to limit the risk while the case is ongoing.
Our lawyers are experienced in drafting high quality representations in response to investigation notices from the NMC, without delay. We take a proactive approach, examining the facts and evidence carefully and advising on the best way to protect your interests in your response. A well prepared and written representation at this stage will sometimes lead the regulator to decide there is no case to answer and therefore the case will be closed. Our solicitors also represent clients at interim hearings and work hard to reduce the restrictions applied to nurses and midwives by interim orders.
NMC Fitness to Practise Hearings
If, after receiving the practitioner's written response, the NMC believes the case should be taken further, it will be referred to the appropriate committee (which will depend on the nature of the allegations) for an official hearing.
The NMC's fitness to practise hearing process consists of a number of stages, these include:
Facts and evidence;
Misconduct;
Impairment of fitness to practise; and
Sanctions.
The nurse's approach and representation during the hearing can play an important role in how the case progresses. For example, if the nurse convinces the NMC that the incident in question was a minor and isolated one, the case may fall at the facts or misconduct stage.
Defence in FTP Hearings
Tuckers' lawyers are in an excellent position to advise and represent nurses and midwives who face a NMC hearing. We help nurses and midwives build a strong defence using quality evidence, oral and written witness statements and character references, and by identifying mitigating factors that should be taken into account.
Where a mistake has been made, a practitioner's level of insight into their conduct can affect the result of the case. If the nurse can demonstrate that they acknowledge they were at fault and that they have learnt from their conduct, this can sometimes avoid a finding of impairment or reduce the severity of the sanction. However, showing insight is something that should be tackled carefully and with plenty of thought. Our solicitors are experienced in instructing clients on the best way to demonstrate their insight.
Expert FTP Defence Solicitors
When nurses or midwives are accused of falling below the professional standards expected of them, this can be very upsetting. At Tuckers Solicitors, we understand the effect such allegations can have on both professional and personal lives. We will help you to understand the process and reduce the impact and stress involved.
No matter what stage your case is at, or whether you have already received unsatisfactory advice from your union or professional body, we always take a robust approach and strive to secure your professional status.
If you are facing allegations of impaired fitness to practise and looking for specialist representation based on experience and professionalism, contact our Special Casework Team on meyerj@tuckerssolicitors.com or contact Jim Meyer on 0797 322 6586, 24 hours a day, 7 days a week for trustworthy advice and sensitive support.