Review of Sexual Offence Investigation Evidence & Forensic Strategy: Implications for Criminal Defence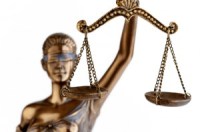 From crime scene to court, forensic evidence plays a key role in criminal cases, particularly those that involve sexual offences. In many instances, forensic evidence and forensic scientists' reports are critical to the outcome of a case.
Because scientific evidence can be so powerful, it is necessary to have a robust strategy in place to protect its quality and efficiency. However, the unique approach adopted in England & Wales has led the forensic science profession to seriously question whether the quality of scientific evidence can, in fact, be guaranteed. As a result, the UK forensic science regulator, Dr Gillian Tully, has launched a review into the way evidence is gathered during criminal investigations of allegations of sexual crimes in order to address concerns that poor practice could lead, or may have already led, to miscarriages of justice. The forensic science regulator's review will pay particular attention to the gathering of evidence in sexual assault cases.
The Special Casework Team at Tuckers, led by criminal defence solicitor Stuart Sutton, regularly deals with forensic evidence in sex offence cases. We know how important it is to scrutinise the scientific evidence relied upon on by the prosecution in order to determine its credibility and reliability. If you have been questioned or charged by the police regarding a sexual offence, we urge you to contact a reputable defence firm with expertise in this area of criminal law as soon as possible. Our serious crime solicitors are on hand 24 hours a day. Contact us today to discuss your situation and to receive professional and sensitive advice.
Below we will briefly discuss forensic evidence and sexual offence investigations and provide more details on the background and purpose of the forensic science regulator's review into scientific evidence gathering. Regardless of whether any significant steps are taken as a result of the review, it remains the case that those defending suspects in sexual offence matters must be vigilant. We'll also describe certain aspects of the thorough approach our firm takes to defending clients in these cases.
Forensic Evidence and Sexual Offence Investigations
After sexual offence allegations are reported to the police, evidence will be gathered; from the crime scene, the victim and the suspect. Exhibits collected can include the victims' and accused persons' DNA, blood and urine samples for toxicology screening and fibres collected from clothing, furniture and other areas of the alleged crime scene. A lot of the evidence collected will need to be examined by a forensic scientist in order to understand and interpret its relationship to the circumstances of the case. Forensic scientists provide reports on their findings to the prosecution, who will present this information to the defence and the court.
The Review of Evidence Gathering in Sexual Offence Cases
The forensic science regulator's review follows concerns that opportunities for forensic evidence are not being fully explored, if investigated at all, during criminal cases. This means exhibits from crime scenes that could be crucial to the outcome of the case are not being fully considered by the investigating bodies, and not presented before the judge and jury. If the review finds truth behind these concerns, the integrity of the criminal justice system could be at risk.
Some forensic professionals believe problems have arisen as a result of the Government's decision to close the publicly funded Forensic Science Service and to move these services into the private sector; as well as spending cuts and time constraints imposed on the police and prosecution for scientific examinations. These circumstances, they fear, have led to the authorities opting for cheap forensic testing methods, as well as instances of sub-standard training and practice of forensic science within the private sector. On top of this, there are worries that the move to privatisation in England & Wales has also led to a shortage of specialist skills, with some critical fields of expertise, particularly fibre investigation, now dangerously under-resourced.
The review, which Dr Tully informed the media about in mid-September 2015, will examine the full investigation process carried out in a number of sexual assault cases in an attempt to determine whether issues with evidence gathering are occasional or occurring on a regular basis.
Forensic Evidence and the Criminal Defence Approach
Sexual offence cases are very complex. In order to with deal such matters effectively, it is necessary to have an excellent grasp of the legislation and case law that applies and to conduct rigorous examination of the circumstances and evidence. The concerns that have sparked Dr Tully's review should compel the defence team in any criminal case to be especially thorough in their approach so as to protect the rights and best interests of the accused. At Tuckers, we are known for our detailed and strategic method when advising and representing those under investigation for serious sexual crimes. When dealing with cases of this nature, some of the questions we will ask in relation to forensic evidence include:
Has the prosecution considered all the evidence available?
Due to spending cutbacks in this area, the prosecution will often take a cost-saving approach, focusing all their resources on evidence that they believe will best support their case. Therefore, there may be forensic potential that has not been explored by the prosecution. Any missed opportunities should be examined by the defence as they could support their case. We commission independent reports from highly qualified forensic professionals in order to build a strong defence.
How has the evidence been gathered, and is it reliable?
Unfortunately, errors and inadequate practices have been reported with regard to private sector forensic services. In one instance, a charge for rape was subsequently dropped when it was discovered that DNA had been mixed-up during examinations at a well-known testing centre. Contamination and misinterpretation are possible. With this in mind, it is vital that the forensic experts working for the defence inspect the evidence thoroughly, paying particular attention to any data that doesn't add up or any other issues that cast doubt on the reliability of the evidence.
Has a full account been presented to the court?
It is important to remember that the prosecution will present the evidence in a way that supports their version of events. Exhibits that have no bearing on their case may have been left out or only partially dealt with in their reports. Additionally, the prosecution may only supply one interpretation of the evidence. While certain items may not support the prosecution's case, the same exhibits could help the accused. Every potential line of enquiry must be considered carefully by the defence.
Are You Under Investigation for a Sexual Offence?
Sexual offence allegations can be highly upsetting and stressful for all those involved. Hefty sentences, social stigma, and personal and professional problems are all possibilities an accused might face. The last thing that people involved in such matters need is a lack of confidence in the criminal justice system.
Unfortunately, concerns regarding miscarriages of justice do exist due to the forensic strategy applied in England & Wales as well as the intense media attention and societal pressures that very often surround cases involving sexual offences. Therefore, it's vital that accused persons instruct defence solicitors who are experienced in adequately analysing and challenging prosecution forensic evidence, and who have connections with experts who can provide independent reports. As well as an excellent track record with handling sexual offence cases, you should also look for a firm with a genuine understanding of the distressing nature of these allegations.
Appropriate advice and representation should be sought from the moment you are made aware of the investigation. Tuckers Solicitors can represent you from the initial police interview and, if the trial proceeds to prosecution, at court too. The earlier you instruct defence lawyers, the sooner a strategy can be put in place to deal with the forensic evidence gathered from the alleged crime scene and from any other sources.
Stuart Sutton and the Special Casework Team have gained an excellent reputation for their proactive approach to criminal defence and for the importance they place on protecting their clients' rights and best interests. The team have been praised for the quality of their defence statements, which in a number of instances, have resulted in the case being dealt with before trial.
Contact Us
We are available 24 hours a day and seven days a week. To discuss your situation with our team, call 0808 164 6795 or 0808 169 5980, or e-mail suttons@tuckerssolicitors.com.