Risk Management for Clinicians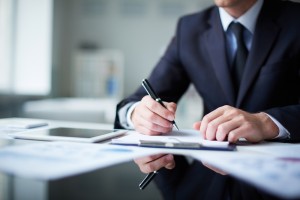 There is no doubt that allegations, complaints and claims against clinicians are increasingly common. Some think the cause of the rise is a more prevalent blame culture within clinical practice, while others cite evidence of a growing intolerance of white-coat crime by the general public. Some go as far to attribute it to a broader downward trend of diminishing deference to healthcare professionals.
Whatever the reasons for an increase in allegations made against healthcare professionals, clinicians do not have to accept that a claim against them is inevitable. Here we offer some basic risk management principles that have been informed by our work with those who work in health professions. They have been designed to minimise the chances of any adverse loss that can affect healthcare professional status, and can greatly reduce the likelihood of a complaint being made.
Healthcare Professionals

' Duties



In any clinical setting, a healthcare professional must: put their patients first; respect and protect their patients' confidential information; give patients information they need and be sure that they understand it; maintain and develop their professional knowledge and skills; and never abuse a professional position (abuse of position of trust).
To ensure that these fundamental duties are adhered to, the majority of mainstream healthcare professions have regulators, such as the General Medical Council (GMC), the General Chiropractic Council (GCC) and the Health and Care Professions Council (HCPC).
A healthcare professional may increase their own exposure to risk and draw the attention of their regulator for many reasons, including:
–    not being up to date with the latest Codes of Practice and Standards of Proficiency;
–    badly managing a situation where a patient has complained; or,
–    not keeping up with continued professional development (CPD) and changes in the way the HCPs profession is managed by its regulator.
Below we list some of the ways of minimising the chances of career-threatening claims while maintaining adherence to professional duties.
Handle Complaints Efficiently

Although a relatively small number of complaints result in a professional indemnity claim or a complaint to a Regulator, complaints should not be ignored. If you receive one, handle it quickly and effectively. Evidence shows that a speedy response is much more likely to resolve a problem than if you delay. Where at all possible, it is also wise to try to speak to the complainant directly – it is often the case that speaking to a dissatisfied patient can contribute to resolving the problem and address any misunderstandings.
Options for Dealing with Difficult Patients
You may have a patient who is rude or aggressive, demanding of receptionists, fails to attend appointments or expresses sexualised behaviour. In most cases, it is wise to ignore a single episode of inappropriate behaviour, but you should note the date and time of the incident and give a short narrative account of what happened within your patient notes.
If it is necessary to try to resolve an issue of concern you have about a patient's behaviour, it may be necessary to speak to them. If so, try to avoid turning the discussion into a dressing down or a punishment, especially as a patient will rarely accept that their behaviour was inappropriate or difficult. Speak to them in comfortable surroundings, and try to negotiate rather than lecture.
You may prefer to write to the patient. For instance, you can let them know that you cannot allow inappropriate behaviour to pass unnoticed, and any repetition of such behaviour may mean you will no longer be able to provide them with any further treatment.

Show Sensitivity – Consent

It is a general rule of law that consent must be given by a patient to render their medical treatment lawful. Only if there is a necessity to act and a patient is unable to communicate can treatment be given without consent, such as when a patient is unconscious and in need of emergency medical attention. To treat them without their consent in any other circumstances, even when consent is withheld irrationally, is against the law and can lead to both civil and criminal proceedings.
It is therefore vital the healthcare professional is vigilant to the issue of consent, particularly whether their patient is capable of consenting (for example, when treating adults with incapacity or children), how a patient consents and whether they are sufficiently informed to consent.
When facing issues of consent, you must be mindful of body language as well as verbal communication, and demonstrate sensitivity. A patient may show visible signs of distress at the thought of removing clothes, or of a treatment that could have an adverse consequence. Some patients may be acutely insecure about parts of their body, such as believing they have horrible feet, arthritic fingers or scoliosis etc. In such cases, healthcare professionals should give the patient space and not unduly pressurise them.
With regards to the competence of children, you may decide not to treat any person under the age of 18 unless they have a family member or guardian/chaperone with them. Such a uniform approach will protect against allegations of impropriety. It should also be kept in mind that if somebody under the age of 16 attends with their parent and the parent wants them to be treated and the child does not want treatment, then you should defer to the rights and wishes of the parent or decline to treat.
The Law of Disclosure for Healthcare Professionals – Confidentiality, Data Protection & the Police
Duty of Confidentiality
Several court cases have established a legal duty of confidentiality, which will almost always be absolute. This means that information provided in the privacy of a consulting room must be regarded as confidential. The right of patients to confidentiality from all healthcare professionals is fundamental, and any breaches are taken very seriously by both regulators and the judiciary.
It is also important to remember that the duty of confidentiality extends to members of the practice team, and healthcare professionals must be careful about what is said in the presence of others, such as chaperones. Staff training is therefore vital and the confidentiality message should be reinforced on a regular basis. For example, if a school teacher asks whether a child has come for treatment at a certain time, or a husband telephones and asks about his wife's treatment, their enquiries cannot be confirmed or denied.
Of course, on some occasions a patient will consent to the healthcare professional releasing information, for example, to other healthcare professionals, insurance companies or solicitors acting for them.
In certain limited and rare circumstances, disclosure may also be justified without the patient's consent. For example, where there is a legal statutory requirement or an order from the Court. It may also be the case that a duty of care to an individual or society overrides the duty of confidentiality owed to the patient, such as there being a substantial risk that failure to disclose information may result in the patient, or someone else, suffering serious harm or death. Disclosure may also be justified on medical grounds, such as for informing a carer about how to treat a terminally ill patient.
It must be emphasised that a breach of the duty of confidentiality will be taken very seriously and subject to the acute scrutiny of by both regulators and the judiciary. If disclosure cannot be justified, the healthcare professional is likely to face particularly punitive sanctions.
Patients Records and the Law

Healthcare professionals also have legal obligations under the Data Protection Act 1998 when handling personal information about their patients. These include adhering to the following eight principles that are set out in the Act:
–    data must be processed fairly and lawfully;
–    obtained only for specified and lawful purposes;
–    be adequate relevant and not excessive;
–    be accurate and kept up-to-date;
–    not kept for longer than necessary;
–    processed in accordance with the rights of the person who the information is about (the date subject);
–    be held securely; and,
–    not be transferred to a country outside the EEA without adequate safeguards.
Information about an individual's physical and mental health is considered sensitive personal data. This places further conditions on healthcare professionals to only process information if: the data subject gives their express consent; if it is necessary in order to comply with employment law; or, if it is necessary to establish, exercise or defend legal rights.
Patients also have rights under the Act, such as the right to access their personal data, including medical records. If a patient makes a request, it must be in writing. Standard fees for accessing the records and bulk copying can charged.
A failure to respond may result in a complaint to the Information Commissioner, who has the power to prosecute those who fail to comply. For example, it is a criminal offence to not comply with an enforcement notice received from the Commissioner. Criminal liability can also attach to a healthcare professional if a member of their staff unlawfully discloses or obtains personal data.
Releasing Patient Information to the Police

Although the police do not have blanket permission to obtain information about patients, there are no hard and fast rules about when a healthcare professional should release information to them. This means healthcare professionals will have to use their professional judgement. If that judgement is later called into question, disclosure of patient information will have to be explained and justified to a regulator, and potentially a Court, particularly if there is a complaint about breach of confidentiality.
If confronted by the police who are making a request for the production of documentation, healthcare professionals should keep the following in mind to help them exercise sound judgement and avoid breaches of confidentiality:
1)    Apparently innocent information such as the time of an appointment may in some circumstances breach confidentiality;
2)    If the police do not have a Court Order or an authority to obtain information about a patient, they do not have an automatic right to obtain it – a uniform does not equal authority;
3)    If there is a Court Order signed by a Judge instructing you to release information, you must comply with that Order, but make sure that you keep a copy of all the notes you release and a copy of the Order that the police show you as a means of authority for release;
4)    If the police do not have a Court Order and are seeking information about a crime which may be of a minor nature, you may not have an obligation to release the information. If the crime is more serious, you may feel it appropriate to release the information and make appropriate notes as to your thinking at the time;
5)    Reception and other staff should be instructed never to release information to the police without appropriate authority or without a healthcare professional's express consent.
6)    If you receive a request for the release of records, always make a detailed note of the request including the Police Officer's details and the basis of your decision to release or not.
At Tuckers Solicitors, we understand the situations that can test a healthcare professional's understanding of confidentiality, and are ready to provide legal advice and assistance on any matter relating to disclosure of patient information that they may face.
Healthcare Professionals – Legal Advice & Assistance
Whether seeking to maintain the quality of your professional services, or being subjected to an investigation following an incident with a patient, we can help you find an effective solution at the earliest opportunity.
Our Special Casework Team have specialised knowledge of the issues facing healthcare professionals. Available 24 hours a day, 7 days a week, to provide the expert legal advice and assistance, please e-mail eganr@tuckerssolicitors.com or contact Richard Egan on 0771 112 9918.