Sexual Offences Committed Online: Downloading Indecent Images & Videos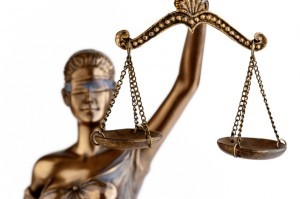 The recent conviction at Birmingham Crown Court of a man who used the darknet (also known as the deep web) to download indecent images and videos of children onto his mobile phone and computer, highlights the sophisticated approach taken by the authorities to investigate and prosecute sexual offences committed online.
The National Crime Agency (NCA) started an investigation into the online activities of 27-year-old Ikram Shah when Border Force officers intercepted a package containing pepper sprays disguised as cigarette lighters and lipsticks. Internet searches suggested that Shah intended to sell these prohibited weapons online, leading to his computer and mobile phone being seized. While carrying out a forensic analysis of his electronic hardware, it was discovered that he had downloaded indecent images of children from the darknet.
The Darknet & Anonymity
As the above case shows, the ability to disguise information on the darknet, whether through an encrypted peer-to-peer network or when accessing content through anonymising software, is not a shield against identification. Human engagement with the physical world, open internet and darknet, and how these three spheres intertwine, are being closely examined by the authorities on an increasingly frequent basis in order to tackle online sexual offences.
But the relatively straightforward series of events that led to the recent conviction of Ikram Shah belies the complexity of online and offline interactions, and how these can be, and are, misconstrued or misinterpreted. Many internet users understandably wish to protect their privacy when navigating the online world. The darknet is an alternative to the open internet that has anonymity at its core. Unfortunately, this ability to access and share data without revealing identifying information means it is regularly used, both intentionally and unintentionally, for criminal purposes.
At Tuckers Solicitors, our vast experience in criminal defence means we understand that otherwise innocent people can easily become involved in investigations into suspected criminal activities, particularly those involving both the light and dark sides of the internet.
Downloading Indecent Images: The Law
The law on downloading indecent images of children, whether from the open internet or the darknet, is primarily found in the Criminal Justice Act 1988 and the Protection of the Children Act 1978. Under the 1988 Act, it is an offence to be in possession of any indecent photograph or pseudo-photograph of a child. The meaning of 'possession' includes the situation where there is evidence of indecent images on a computer, mobile phone or any other electronic device, and the owner of the electronic device had control of the images.
Under the 1978 Act, it is an offence to take, to permit to be taken or to make any indecent photograph or pseudo-photograph of a child. Crucially, this offence extends to the situation where the indecent image appears on a screen, even if the image appears unintentionally. In these circumstances, it will need to be shown that the material appeared unsolicited.
You can find out more about the sexual offences that can occur online, particularly through Peer-to-Peer (P2P) file sharing systems, in our overview of the law, available here.
The Internet, Children & Sexual Offences: Developments in England & Wales
The law in England & Wales is constantly developing to address unlawful use of the internet, particularly any type of conduct that directly or indirectly relates to the sexual abuse of children. For instance, the Serious Crime Act 2015, which received royal asset on 3rd March, created the offence of sexual communication with a child and the offence of possessing an item that contains advice or guidance about committing sexual offences against children.
Although this kind of behaviour was already covered by the criminal law in England & Wales, gaps needed to be filled. For example, under the Communications Act 2003, the offence of sending a message that is grossly offensive, indecent, obscene or menacing through a public electronic communications network, such as the internet, is not committed if the content of the message, even if sexual, isn't grossly offensive, indecent, obscene or menacing, and if it is sent through a private network. Further, although the Obscene Publications Act 1959 makes it an offence to publish sexual material of a child or children, the requirement that anyone found guilty of a sexual offence must 'sign on the "sex offenders' register"' (i.e. comply with the notification requirements under the Sexual Offences Act 2003) does not automatically arise.
These new offences demonstrate how the law is constantly evolving to keep up with technological developments and how these can be misused to commit sexual offences online. You can find out more about the new offences contained in the Serious Crime Act 2015, as well as other sexual offences under UK law, and how they apply to the darknet, in our overview, available here.
Expert Sexual Offences Criminal Defence Lawyers
At Tuckers Solicitors, we regularly represent clients involved in cases where they have been accused of committing a sexual offence online. We take a robust approach when defending our clients, deploying our specialist knowledge and expertise to conduct a thorough forensic investigation into all the available evidence.
If you are concerned that you may be implicated with indecent or prohibited material available either on the internet or darknet, please contact us. Led by criminal defence lawyer Richard Egan, our Special Casework Team is made up of some of the best criminal defence lawyers in the UK. Well-known for their professionalism and expertise, as well as their client-focused approach, they are able to identify the available options to ensure the best possible outcome. Richard can be contacted at eganr@tuckerssolicitors.com or on either of the following mobile number: 0771 112 9918.