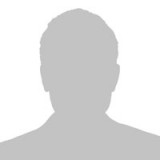 Caroline Bayyoud
Office

Contact tel

Mobile
07989 184 003
Position
Solicitor
Practices
Caroline is a Solicitor in Public Law, Civil Liberties, and Prison Law, and a  Prison Law Supervisor in the Civil Liberties and Human Rights Department. She joined Tuckers Solicitors in 2018.  
Caroline has worked on a wide range of complex litigation across Public, Civil and Prison law matters. She has worked on a number of high-profile cases involving claims of assault, false imprisonment, malicious prosecution and breaches of the Human Rights Act and Equality Act.  
Caroline has also worked on a number of Judicial Reviews which sought to challenge unlawful decisions made by state bodies.    
Caroline represents prisoners in respect of their Parole Reviews, security category reviews, recalls to custody and referrals to the Separation Centre.   
Caroline is passionate about upholding the rights of the most vulnerable in society and ensuring that state bodies and officials are properly held to account when abusing their powers.   
Caroline is a member of the Police Actions Lawyers Group  and the Association of Prison Lawyers.