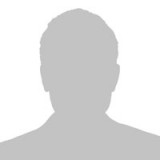 Caroline Bayyoud
Office

Contact tel

Mobile
07989 184 003
Position
Trainee Solicitor
Practices
Caroline is a Trainee Solicitor, having joined Tuckers Solicitors as a Paralegal in 2018 in the Civil Liberties, Human Rights and Police Actions Department.
Caroline works closely with the Head of Public Law, Zareena Mustafa, and has amassed significant experience in both judicial review challenges and civil actions against the prison service. Caroline has also worked on matters relating to security category reviews, sentence progression, recalls to custody, and challenging licence conditions.
Caroline is passionate about upholding the rights of the most vulnerable in society and ensuring that state bodies and officials are properly held to account when abusing their powers.