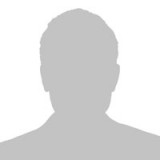 Ella Raeburn
Office
London Warren Street
Contact tel
02073888333
Position
Trainee Solicitor
Practices
Memberships
Police Actions Lawyers Group, The Inquest Lawyers Group, The Association of Prison Lawyers.
Ella is a Trainee Solicitor in the firm's Civil Actions against the State Department, which encompasses Police Law, Prison Law, Public Law and Civil Liberties.
Ella joined Tuckers Solicitors in 2019 and has worked in the Civil Actions against the State Department since then, initially assisting on civil claims against the prison service for breaches of the Human Rights Act 1998 and the Equality Act 2010. She began working on prison security categorisation and parole cases in late 2019 and has provided successful advocacy representation for clients in their parole oral hearings, securing onward transfer to open conditions.
She has experience in complex public and civil litigation and has worked on high profile cases, such as the judicial review of the Parole Board Rules 2019, [link to coverage: https://1efa2e8c-97ca-4dee-8efa-b58f1d8bcc26.usrfiles.com/ugd/1efa2e_f59eb49561cf4daebc992e891e2d120b.pdf] which sought to challenge the legality of the introduction of a 21-day reconsideration procedure for release decisions made by the parole board.
Ella has also worked on inquest cases, representing bereaved families as they navigate the Coronial court system following the death of a family member. She has helped to support and create trusting relationships with families during this process. Most recently, she worked with solicitor, Andre Clovis and counsel, Anthony Metzer QC of Goldsmith Chambers on the Inquest into the Death of Raphael Gill, which concerned delay to and failures in treatment provided by the London Ambulance Service and the NHS. The family obtained an outcome that served to answer their questions regarding the death and which identified failings on behalf of the state authorities involved.
Alongside Andre Clovis, a consultant solicitor within the Civil Actions against the State Department, Ella has worked on a variety of complex civil actions against the state, including actions against the police and government departments for: malicious prosecution, misfeasance, false imprisonment, assault, and breaches of the Human Rights Act. She has also assisted consultant solicitor Frances Frost in historic sexual assault claims and Miscarriage of Justice Applications.
Ella studied Law at the University of Edinburgh and graduated with a First Class Honours degree. She is currently studying the Legal Practice Course and a Masters in Law and expects to graduate in July 2022. She has experience working alongside foreign lawyers providing pro bono legal assistance to underrepresented communities in rural areas.
In 2017 and 2018, Ella organised and led a group of students in trips to Panama and Nicaragua whereby they shadowed local lawyers, providing advice on matters of human rights, employment and housing law. She is passionate about the education surrounding and the protection of individual and collective human rights, as well as the accountability of the state bodies that breach them.
Ella is a member of the Police Actions Lawyers Group, the Inquest Lawyers Group and the Association of Prison Lawyers.