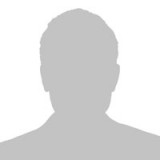 Lucinda Hawthorn
Office
London Warren Street
Contact tel
02073888333
Mobile
07811 483 718
Position
Trainee Solicitor
Practices
Lucinda is a trainee solicitor in the Civil Liberties and Human Rights Department, which encompasses Police Law, Prison Law and Public Law. Lucinda joined Tuckers Solicitors as a paralegal in 2017.
Lucinda has worked with Andre Clovis on a number of civil claims against the police which includes Dyer & Dyer v MPS [assault, false imprisonment and malicious prosecution], Eddison v MPS [overdosing whilst in custody, assault and false imprisonment].
Lucinda continues to provide invaluable assistance to Andre on similar cases and on a variety of much more complex civil actions against the state, including actions against the police, local councils, and government departments for: malicious prosecution, misfeasance, false imprisonment, assault, and breaches of the Human Rights Act. She also has experience of police complaints, Criminal Injuries Compensation Authority [CICA] claims as well as assisting in representing families at Inquests.
Lucinda worked with Sean Horstead of Garden Court and Andre Clovis on the Inquest into the death of Suleyman Yalcin [link: https://www.gardencourtchambers.co.uk/news/jury-concludes-systemic-met-police-failings-contributed-to-pedestrians-death], who was killed after being hit by a speeding police van in north London. The family obtained a favourable outcome.
In addition, Lucinda worked alongside Andre Clovis & Frances Frost on the successful judicial review brought against the CPS by the mother of Lewis Johnson [link: https://www.tuckerssolicitors.com/judicial-review-succeeds-in-challenge-to-decision-not-to-prosecute-police-officer/].  She continues to assist on the Inquest itself.
Lucinda is a member of Police Actions Lawyers Group, Inquest Lawyers Group and Amnesty International.