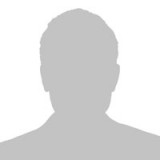 Sarnjit Lal
Office
London Warren Street
Contact tel
02073888333 (ext.6648)
Mobile
07730 144 939
Position
Partner
Practices
Languages
Punjabi, Hindi
Sarnjit is a Partner and Head of our specialist private department at Tuckers Solicitors. She has over 18 years of experience in fraud and major criminal cases covering all of the stages in criminal law and cross border disputes.
Sarnjit has particular expertise in complex, internal and Financial Services investigations which are brought by the SFO, Financial Conduct Authority (FCA), Revenue & Customs and professional disciplinary bodies.
Sarnjit is recognised for her discreet but robust approach and in particular her excellent crisis management skills when handling cases. She is sought after by high profile individuals and companies to advice on complex fraud cases and white collar crime.
Sarnjit is instructed by companies and professional individuals facing criminal investigations and she advises her clients throughout the entire criminal procedure from the point of an internal investigation, through to the police investigative stage and the institution of criminal proceedings.
Sarnjit is described as being "astute" and valued for her "calm manner in a crisis". She is excellent in "keeping high profile cases out of the public limelight" and "leaves no stone unturned".
Her cases involve key SFO and high profile fraud cases. She is approached by High Net Worth Individuals facing criminal allegations and Companied for corporate advice.
Some of her Cases:
·         Advising in one of the first Criminal Prosecutions brought by the Financial Conduct Authority
·         Part of a team advising the largest fraud case in Gibraltar involving the misappropriation of client funds by a law firm
·         Representing two key individuals involved in a large scale fraud scandal over unlawful payments in the UK and two other countries.
·         Part of the team which advised and represented a key defendant in the News International Phone Hacking scandal.
·         Advising a Senior Executive facing a Criminal Investigation brought by the HMRC involving Tax Fraud and Evasion.
·         Advising a Company in relation to unlawful transactions carried out by members of staff to secure contracts.
Recognised in:
Chambers & Partners 2018,
Legal 500
Super Lawyers