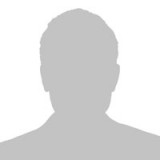 Sevgi Akil
Office
London Camberwell
Contact tel
020 7703 2324 (ext.6512)
Mobile
07535 231 583
Position
Consultant
Practices
Sevgi is a Duty Solicitor at the Police Station, Magistrates Court and Youth Court, representing client's charged with a range of criminal offences. She has dealt with matters including allegations of arson, public disorder, ASBOs, theft, drugs crime, violent crimes, firearm offences and offensive weapons.
She is primarily responsible for representing client's appearing at Bexley and Bromley Magistrates Court.
She is a fully accredited Police Station Representative, advising and representing clients in the Police Station. Sevgi is a member of the South London Law Society.