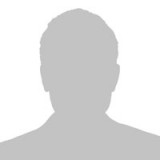 Shanta Phillips
Office
London Brixton
Contact tel
020 7388 8333
Position
Paralegal
Practices
Shanta, who recently graduated from Kingston University with her Bachelors of Law [2020] is our Consultant Paralegal at the Brixton office.
Since joining the team at Alcindor Law in October 2019, Shanta has worked on a variety of cases ranging from police station matters to crown court trials.  This has included murder, drug offences, cases involving firearms and confiscation orders. She frequently assists senior counsel and clients in large, multi-handed Crown Court/ gang-related cases throughout London.
Since joining the team in Brixton
Notable cases include:
R v Z (2020) Multi-handed knife-crime Murder.
R v AJ (2020) Multi-handed Gang Related Murder involving firearms.
Shanta has learnt and developed her legal practice and provides a high level of client care particularly to youth and vulnerable clients, and has a reputation for being 'easy to talk to, friendly and supportive'.
Shanta also has experience in working in immigration matters.
In 2017 & 2018, Shanta completed the London Legal Walk with Lawyers in the Soup Kitchen to raise money for free legal advice centres and to promote access to justice.
During her time as a volunteer with Lawyers in the Soup Kitchen, the LISK team were the first ever to launch a project in the Royal Courts of Justice.  This project, 'Brixton on Trial', was successful in raising awareness on cuts to legal aid and the link between poverty and crime. Collectively with the LISK team, Shanta provided free weekly legal advice to the Brixton community. Following her promotion from legal consultant to senior legal consultant, Shanta was responsible for the management of the "actions against the police" team.