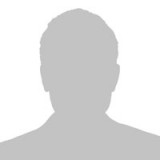 Sined Mccaffrey
Office
London Brixton
Contact tel
020 7388 8333
Mobile
07572264677
Position
Consultant
Practices
Sinead is our experienced legal consultant and office manager.
Sinead's working style and unique approach has afforded her a high reputation with our client base.
Since starting at Alcindor Law in 2018 Sinead has worked and managed an extensive caseload. Her case load includes assisting clients with the outcome of their police station matters, preparing Youth, Magistrates, Crown Court and Appeal proceedings.
Sinead manages a diverse workload specialising in all areas surrounding Criminal defence. The spectrum of her case load varies including road traffic and driving offences, drug offences, burglary, assault, grievous bodily harm, sexual assault, arson, murder, possession of firearms, theft, public order offences, Criminal damage, attempted robbery, possession of offensive weapons, possession of prohibited articles whilst in prison, conveying prohibited articles into prison, child cruelty and breach offences.
Sinead works extremely well with the more vulnerable clients specially our youth and clients that suffer with mental health and disabilities.
Sinead has assisted clients in obtaining expert help to ensure they are represented fairly and justly include liaising and instructing on the client's behalf, intermediary's and medical experts.
Sinead understands that each client is an individual and works closely with each client to ensure that their service and the care they require is tailored to clients on an individual basis.
This has afforded her an exceptional reputation with our clients. She is particularly noted for her attention to detail, empathy, trustworthiness and passion to strive for the best result possible.
Sinead has knowledge of the links between immigration and criminal matters and has successfully assisted clients in obtaining positive results.
In 2016 – 2019 Sinead volunteered for the pro bono project 'Lawyers in the Soup Kitchen Brixton'. Her role at the project included being a legal consultant and senior member of management. Sinead managed the housing sector at the project and worked with her team to provide free legal assistance on a wide range of issues, to the community at the weekly sessions.
Sinead's skill set ranges from low level crime to those specified under the more serious nature, her notable cases include:
R v Y (2020) – Youth, Robbery and possession of an offence weapon – acquitted of all charges.
R v F (2020) – Conspiracy to Supply class A drugs – case dismissed
R v X (2020) – Multi-handed Youth Murder – with national press coverage.
R v J (2020) Multi-handed Gang Related Murder involving firearms – with national press coverage.
R v G (2019) – Assault and Criminal Damage – acquitted on all charges
R v F (2019) Possession of a prohibited weapon – acquitted of charges
R v R (2019) Multi-handed Murder, GBH, Arson with intent to endanger life – with national press coverage
R v M (2019) Burglary – dwelling
R v H (2019) Convey prohibited items into prison – Acquitted of all charges
R v T (2019) Possession of indecent child images.
R v K (2019) Racially Aggravated GBH.
R v S (2019) Possession of offensive weapons with intent to endanger life.
R v C (2018) Child Cruelty.
R v A (2018) Multi-handed GBH trial involving a stabbing and firearms.