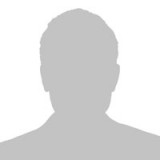 Twanieka Alcindor
Office
London Brixton
Contact tel
020 7388 8333
Mobile
07756636303
Position
Consultant
Practices
Twanieka is a Legal Consultant and Barrister at Tuckers Solicitors Brixton Office, trading as Alcindor Law, with 15 years' experience in defending in criminal law, and a practice founded largely upon community-ties and support.
In 2014 Twanieka founded the reputable pro-bono project 'Lawyers in the Soup Kitchen', which provides free-legal assistance and support in a variety of legal matters, weekly in a busy Brixton Soup Kitchen and hosted the first filmed knife-crime mock-trial 'Brixton on Trial', at the Royal Courts of Justice in 2017.
Upon been called to the Bar by the Honourable Society of the Inner Temple (2015) to which she is four times scholar, she conducted pupillage training at 2 Dr Johnson's Building's Chambers, London, where she presently practices as a Barrister in both crime and family matters. She also completed her Legal Education Certificate L.E.C at the Norman Manley Law School (Jamaica) qualifying her to practice as an Attorney-at-law in the Commonwealth Caribbean Islands (2017).
Since joining Tuckers Solicitors in 2018 Twanieka has represented clients on a variety of matters in the Police Station, Youth/ Magistrates Court and Crown Court and has built a reputation of being professional, relatable and empathetic, particularly with vulnerable and youth clients.
Twanieka and her team at Alcindor Law manage a varied case load and has particular expertise in youth crime, violent crimes, sexual offences, drugs/ county-lines/ firearm matters and road traffic/ public order offences.
Notable Cases
R v Z (2020) Multi-handed knife-crime Murder.
R v AJ (2020) Multi-handed Gang Related Murder.
R v ER (2019) Multi-handed Murder, GBH, Arson with intent to endanger life.
R v RT (2019) Possession of indecent child images.
R v TK (2019) Racially Aggravated GBH.
R v KS (2019) Possession of offensive weapons with intent to endanger life.
R v OA (2018) Multi-handed GBH trial involving a stabbing and firearms.
R v TC (2017) Possession of offensive weapons.
R v TJ (2016) Conspiracy to supply class A drugs, county lines.
R v TC (2012) Multi-handed Murder, kidnap and false imprisonment.