Assaults on Emergency Workers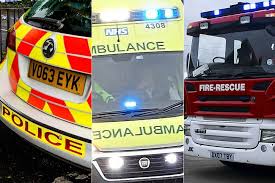 Until now the only specific offence relating to assaults on emergency worker has been for assaulting a police officer.  This was used for minor assaults.  The offence could only be dealt with in the Magistrates' Court.  It carried a maximum sentence of 6 months in prison.  However, if the assault was more serious you could always be charged with more serious assault offences – such as causing grievous bodily harm.
However, now a new law has been passed which will create a new category of assault.  This will relate to assaults on emergency workers of all kinds, if they are carrying out their duties at the time.  The Assaults on Emergency Workers (Offences) Act 2018 will come into force in November 2018.  It is a direct response to an increase in assaults on emergency workers in recent years, including 26,000 assaults on police officers in the last year and 17,000 on NHS staff.
The term emergency worker will cover the police, prison officers, firemen & women, NHS staff and other workers providing rescue and emergency services. The maximum penalty will increase from 6 to 12 months' imprisonment.  The other more serious assault offences are still available if that is thought insufficient. Because the Act specifically makes assaults on emergency workers an aggravating factor when considering sentencing – sentences for these assaults are likely to be more severe than in other cases of common assault.
We are always up to date with the most recent changes in legislation, and we can advise you from the police station through to court. Early advice is essential, if you would like to discuss any aspect of your case please contact us 24 hours a day on tuckers@tuckerssolicitors.com or 0845 200 3367.