Equality & Diversity statistics
We aspire to treat everyone – both inside and outside the firm – with attention, courtesy, respect, and consideration.  We also aim to ensure that our employment opportunities are open and accessible to all based on individual qualities and personal merit.
At Tuckers Solicitors you will find a diverse range of people from many different religious, racial and social backgrounds. It is our unequivocal policy not to discriminate against anyone – either directly or indirectly – on grounds of race, color, ethnic or national origin, sex, sexual orientation, marital status, pregnancy, disability, religion or belief, age, part-time or fixed term status, or on any other irrelevant or irrational basis.
These statistics reflect the data declared by 39.54% of the UK staff and partners who participated in our diversity survey in 2021.
Breakdown of staff roles and genders
Role category
Male
Female
Partner
5
2
Manager
1
2
Solicitor
8
13
Barrister
1
0
Other fee earning role including CILEx
1
10
IT/HR/Finance
0
3
Support
1
11
Prefer not to say (PNTS)
1
Age Distribution across the Firm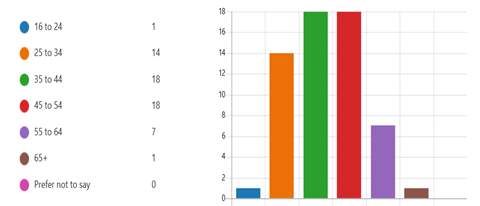 Ethnicities across the Firm