How to Choose the Right Solicitor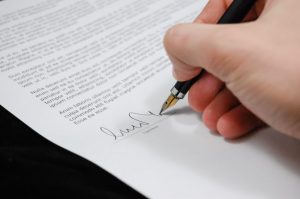 When dealing with any criminal case, it is vital that you have the correct professional support in order to ensure a successful resolution to the problem. Criminal investigations and proceedings can be very stressful, and this stress often backfires on the rest of the relatives and families too.
The earlier, the better
It is important that you seek legal advice as soon as possible. Legal advice at police stations is covered under Legal Aid – meaning it is free. This is a concept that not many people are aware of, therefore this becomes their excuse for not seeking professional help sooner. Another reason why people do not seek legal help sooner is because they think that it shows their possible guilt. Again, this is entirely incorrect. Seeking legal advice does not mean that you are, or could be guilty.
Choosing the 'Right Solicitor'
If you already have a solicitor and your case is funded by legal aid, then it is not straight forward to obtain a transfer.   You would need to provide a strong reasons before the court would approve a transfer of legal aid funding. This means that if you happen to be unhappy with your solicitor, the situation is not always easily solved. The sooner you request a new solicitor, the better.
To ensure you have the right solicitor, you need to be able to identify the following:
Your initial enquiry was dealt with in a timely manner. You should be able to feel confident in easily contacting your solicitor with any questions you might have. If this is incorrect, this is not a positive sign, especially at the start of the journey. The average time to deal with an initial enquiry is no more than 1 working day. Communication is a key factor in having a good relationship with your solicitor.
Your solicitor provides empathy and understands that your legal problem could be very personal.
After your meetings, your solicitor has created a plan of action for the future. Good solicitors will provide you with all the information you will need in order to understand what is happening and what is going to happen in the future. They will also regularly keep you updated. Having this allows you to have a structured and organised plan to follow and saves any confusion or panic.
After your meetings, you should be feeling comfortable and calm. Your solicitor should have reassured you of any worries, and explained all details thoroughly so that you understand. If this is not the case, this is a large cause for concern.
Any concerns that you might have should be dealt with. Remember that this is your case, and the solicitor should be doing what they can to make you feel reassured.
Should you have any concerns about this, you must get in contact with someone as soon as possible. If these concerns are not dealt with, these can escalate and become very difficult to resolve. If you genuinely believe that your relationship with your solicitor is never going to improve, you should consider promptly getting in touch with a new firm.
How we can help you choose the right solicitor…
We would only recommend seeking a representation transfer if your needs are repeatedly not being met. It is not easy to obtain a transfer, so make sure you make the correct decision first time round to save any hassle. If you do believe that you need alternative representation because you are being failed by your current solicitors, then you can contact us for advice with regards pursuing an application to transfer.
Our offices are open 24 hours a day, 7 days a week, ready to deliver immediate and expert legal advice and representation.