Justice Ambassadors @ Tuckers Solicitors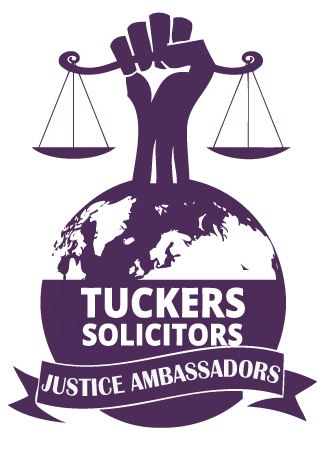 The Tuckers Solicitors Justice Ambassadors programme is a criminal justice initiative. We intend to galvanise the UK's student population to take action alongside the firm against unjust policy and law.
We aim to change in the injustice in justice. Tuckers are the largest national Criminal Defence and Civil Liberties firm in the UK and are ranked tier one in Chambers & the Legal 500. We believe that a robust defence for everyone is a fundamental human right. Our award-winning lawyers are know for tirelessly fighting to establish our clients' innocence until proven guilty and ensuring our clients' best interests are served.
Tuckers believes in "Justice for All". That is, we have a responsibility to help all clients and we offer a full range of legal capabilities, from those under public funding arrangements through to our specialised Private Client Department which represents individuals and corporations at all stages of the criminal justice process.
Full details of our Justice Ambassadors programme and information as to how to apply to become a Justice Ambassador can be found by following this link to our full brochure