"Stop and Scan" – New Fingerprint Scanner System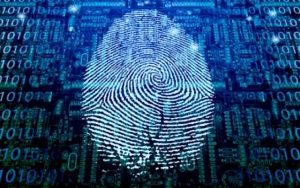 A new fingerprint scanner system is going to be brought to use on the streets by West Yorkshire Police after trialling the system for 3 weeks. The purpose of the new system is to check the identity of an unknown person quicker. Their fingerprint will be compared against over the 12 million police records, meaning that there will no longer be a need for the suspect to be taken to a police station. The technology consists of a mobile application containing the fingerprint scanner, which is also cheaper than the scanners sold in previous years. This service is said to be going live in 20 more force areas throughout this coming year. Police leaders have said that the system has already gained a handful of successful results, one example being where the police were able to detain a driver and identify that he was actually disqualified from driving.
However there are concerns about this new system – the main one being surrounding issues of breaches of privacy for some, as the system contains all of their personal information, rather than it simply being seen as an opportunity to bring efficiencies into policing. Liberty, the leading Human Rights organisation, has said the idea is "invasive as there is no discussion of consent", meaning that a person does not have a choice in whether or not they want to take part in the fingerprint scan. They have also said that this idea takes away the opportunity for someone to seek legal advice before giving any details over to the police.
How Tuckers Solicitors can help you in relation to Fingerprint Scanners…
There are protections in place for suspects as part of the Police and Criminal Evidence Act 1984. Should you have any questions or would like to discuss these further, please get in touch as soon as possible. Our offices are open 24 hours a day, 7 days a week, ready to deliver immediate and expert legal advice and representation.