Road Traffic and Driving Offences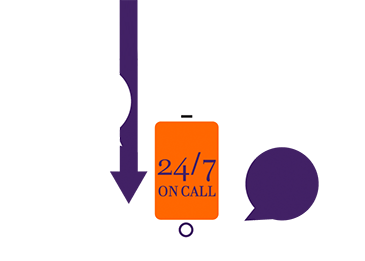 Tuckers Solicitors Road Traffic lawyers have a wealth of experience in the niche area of road traffic and driving offences.
We can ensure first class legal advice whatever the offence you have been accused of.  Our lawyers will be able to discuss with you realistic outcomes, whether your aim is to avoid penalty points, loss of licence or a criminal conviction.  We will ensure that you receive the most favourable result.
Our specialist lawyers have acted on all types of road traffic and driving offences including the most serious death by dangerous driving.  The most common offences are driving whilst disqualified, careless driving, and alcohol and drugs related driving.  Some common road traffic and driving offences are detailed below:
Driving with excess alcohol
The main factor the courts will consider in this type of case is the level of reading in breath or blood.  The legal limit of alcohol in breath is 35 micrograms of alcohol per 100 millilitres of breath.  Even at the lowest level the courts are required to disqualify drink drivers for 12 months unless the defendant can prove there were special reasons.
There are three types of special reasons:
emergency  – if there was no choice but to drive
shortness of distance driven
spiked drinks – if someone was giving you alcohol without your knowledge – this would usually require them coming to court to give evidence in support.
Excess alcohol and drug offences will almost always result in a disqualification and you should expect this at court.  If your reading was above 120 micrograms of alcohol per 100 millilitres of breath then the court will consider an immediate prison sentence and you should contact Tuckers Solicitors immediately.
Totting
This is where you have received several penalty points on different occasions, and have now reached the level of 12 points or more.  This would usually result in an automatic six month ban unless you can show exceptional hardship.
Exceptional hardship applications are only considered for totting offences and are very rarely granted.  It will involve giving evidence on oath confirming why a driving ban would cause exceptional hardship.  These include:
Loss of a job resulting in loss of accommodation
An inability to get to any work due to geographical and public transport restrictions
Loss of employment of third parties due to a businesses having to close.
Driving Whilst Disqualified
This is a more serious offence and the courts will consider prison as they consider this to be a deliberate failure to comply with a court order.  You should ensure that you have the best representation through Tuckers Solicitors if you face an offence of driving whilst disqualified.
We will guide you through the legal process from start to finish, including representation at Court if necessary. It may be possible to avoid disqualification or a criminal conviction, where a successful defence can be mounted, if can be proven that a charge would cause exceptional hardship, or where special reasons can be shown in mitigation.
Our lawyers are available 24 hours a day, providing immediate advice, representation and assistance during legal proceedings, ensuring the best interests of our clients. Please contact our Road Traffic Department on 020 7388 8333 or email info@tuckerssolicitors.com