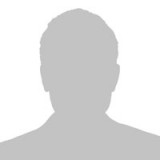 Ashleigh Coleman
Office
Manchester Mosley Street
Contact tel
01612334321
Position
Trainee Solicitor
Ashleigh is a recent LPC graduate from Manchester Metropolitan University where she obtained a Distinction level award. Prior to this Ashleigh had studied at Northumbria University where she obtained an undergraduate LLB with honours.
Ashleigh developed her enthusiasm for criminal law while studying the area across many different modules; including Advanced Criminal Law at a postgraduate level.
Ashleigh is currently a trainee solicitor in our Magistrates Department, splitting her time between meeting with clients at Manchester City Magistrates Court and assisting in preparing case files for trial.
Alongside this Ashleigh is working towards her Police Station Accreditation, when she achieves this she will then be able to represent individuals for a wide range of offences at the Police Station. This is something Ashleigh has been extremely keen to do after starting her career at Tuckers within our Police Admin Team.
Ashleigh is aiming towards qualifying in August 2024, and hopes to use this time to enhance the skills which she already has for when she represents clients of her own.