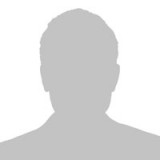 Aysha Bell
Office
Manchester Mosley Street
Contact tel
01612334321
Based at our Manchester office, Aysha is one of our Paralegals. Aysha is currently undertaking her training to be a lawyer, alongside her job role as a Paralegal.
Aysha has experience as a Magistrates Court Clerk, assisting Solicitors, Higher Court Advocate's and Barristers with a wide range of cases including complex matters.
Aysha is a caseworker in the Crown Court team. Litigating in a varying level of cases. Aysha will be seen advising clients, taking instructions, reviewing evidence and instructing experts. Aysha instructs leading experts nationally to ensure the best results for Client's.
Aysha has been given warm feedback from previous clients who state they feel at ease discussing their case with her and instantly supported.
To advance her career Aysha is also currently undergoing the Police Station Accreditation, having successfully completed her Police Station written examination and will be an Accredited Police Station Representative in the next coming months. She will be able to represent clients arrested on suspicion of a wide variety of offences and give this vital advice in the Police Station.