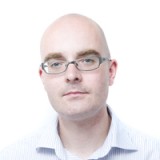 Brett Loveday
Office
London Brixton
Contact tel
020 7388 8333 (ext.6688)
Mobile
07976 559 191
Brett qualified as a criminal defence Solicitor in 1997, providing advice and representation in the Magistrates Court and Crown Court, as well as representing clients in Police investigations.
Brett has a varied and wide ranging practice extending over all types of criminal cases, including representing clients on allegations of robbery, child pornography, murder, possession of a firearm, arson and violence.
Previously a Partner in a specialist criminal defence practice in Birmingham, Brett is part of the Tuckers Solicitors South London Crown Court Team and has a particular interest in cases involving defendants suffering from mental illness or mental impairment and in cases involving youth defendants.
Cases
R v CL:  Historical Pedophile case (ongoing)
R v N W-C: Conspiracy to Rob (series of cash in transit van robberies): Defendant suffering from severe learning issues: only defendant found not guilty after trial
R v RH:  Representing defendant unfit to plead and unfit to stand trial in a number of Crown Court trials of issue
R v WC: Representing defendant suffering from severe learning issues in attempted murder/possession of firearm with intent to endanger life prosecution: defendant found not guilty
R v ML: (ongoing) Representing defendant in attempted murder/possession firearm with intent to endanger life/aggravated prosecution: involving arguments relating to failures in the conduct of police investigation