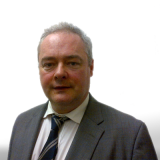 Brian Kennedy
Office
London Warren Street
Contact tel
02073888333
Mobile
07966 234 321
Position
Barrister
Practices
Brian is an experienced barrister who has defended many clients facing serious criminal charges covering the broad range of serious offences from junior Counsel in murder and manslaughter trials to leading and sole Counsel in drugs supply and importation, rape, GBH, fraud and other dishonesty offences. He practised at 2 King's Bench Walk, Chambers of Lord Campbell of Alloway Q.C. for 11 years, and 1 Mitre Court Chambers, Chambers of Lord Gifford Q.C. for 5 years.
Brian has represented Defendants as the sole or leading barrister in a number of high-profile trials, including 2 multi-million pounds "carousel-frauds". He has also successfully defended professional clients charged with serious offences. A retired professional client charged with fraud (B.,2011,Croydon CC), a civil-engineer at a blue-chip City of London company charged with section 18 GBH w/i (S.2011, Southwark CC), and a city solicitor charged with assault on his wife and child (N., 2010, Snaresbrook CC) were all successfully defended by Brian as sole Counsel in their trials at the Crown Court.
The following is a sample list of Crown Court cases conducted by Brian.
R -v- G (Kingston CC) Conspiracy (luxury car-ringing) (Leading Counsel)
R -v- H (Winchester CC) POCA (£1.6m demanded, £115,000 judgment), Counterfeiting
R -v- M (Teesside CC) Conspiracy to Supply Class A Drugs (£2m)
R -v- L (Kingston CC) Sexual Assault (not guilty)
R -v- S (Basildon CC) Rape (not guilty)
R -v- F (Basildon CC) Blackmail (not guilty)
R -v- C (Snaresbrook CC) Rape (x14) (not guilty)
R -v- L (Snaresbrook CC) Sec 18 GBH (not guilty)
R -v- S (Central CC) Murder (x2) (led by QC)
R -v- N (Snaresbrook CC) Solicitor on trial for assault, (not guilty)
R -v- W (Central CC) Murder (led by QC) (not guilty)
R -v- C (Central CC) Manslaughter (led by QC)
R -v- A (Central CC) Murder (led by QC) (not Guilty to murder, guilty to manslaughter)
R -v- B (Croydon CC) theft breach of trust (professional client) (not guilty)
R -v- S (Croydon CC) Brothel Keeping and Money Laundering (£2m)
R -v- S (Southwark CC) Sec 18 GBH w/i (professional client) (not guilty)
R -v- D (Cardiff CC) Importation Class B (£1.6m)
R -v- I (Croydon CC) Sec 18 GBH, (not guilty)
R -v- B (Liverpool CC) "Carousel" Fraud £20m (Leading Counsel)
R -v- E (Inner London CC) Riot Case ("The Millionaire's Daughter" Trial)
R -v- Y (Wood Green CC) Fraud, (not guilty)
R -v- G (Bristol Crown Court) "Carousel" Fraud £26m, (not guilty)
R -v- F (Central CC) Assisting Offender (Murder) (Leading Counsel) (Hung-Jury, no re-trial)
H -v- Metropolitan Police (Blackfriars Crown Court) (firearms appeal)
R -v- O (Harrow Crown Court) Burglary (£2m)
R -v- D (Bradford Crown Court) Attempted Murder of 2 police officers (Led by QC)
R -v- B (Mold Crown Court) "Baby-shaking" trial (represented mother)
R -v- L (Derby CC) Rape (not guilty)
R -v- E (Kingston CC) Sexual Assaults (x12) (Leading Counsel) (not guilty)