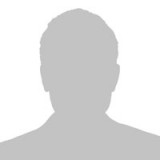 Damian Zelazouski
Office
Manchester Mosley Street
Contact tel
01612334321
Position
Solicitor Advocate
Damian Zelazkowski
High Court Advocate
Spanning a career in criminal law for over 20 years, Damian has gained experience in every stage of the criminal justice process, enabling him to offer the most comprehensive advice on all matters.
Prior to joining Tuckers Damian worked with a number of large and well respected firms around the country and has conducted countless Jury trials in London, Newport (South Wales), Cheshire, Greater Manchester and the North East. Educated in Bradford and then attending Staffordshire University. All of which makes him the perfect choice for our North West and South Yorkshire team.
Damian's vast experience in the full range of Defence work ensures that he pro-actively represent his client's interest no matter how serious or trivial the matter may be.
A formidable trial advocate, Damian's approach to any given case is tailored to the varied and sometimes complex issues which arise. Working across the North West for two decades, Damian has gained the trust and respect of not only his client's but his adversaries alike. Frequently defending the interests of client 's charged with the most serious offences including, Murder, Terrorism, Rape, s.18 wounding, complex fraud matters,
Whilst Damian primarily practices as an Advocate in Crown Court proceedings, he also represents clients in the Magistrates' Court and at the Police Station.
Damian is well know for his client care focused approach, ensuring Client's receive the highest quality representation but sensitive handling and care.