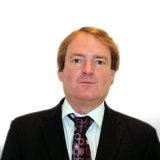 Dan Gaskell
Office
Manchester Mosley Street
Contact tel
01612334321 (ext.1051)
Mobile
07711 674 536
Position
Solicitor Advocate
Practices
Languages
French
Dan is a Criminal Defence Solicitor in Manchester.
Dan heads our well renowned and much acclaimed IT fraud department at our Manchester office. Dan has vast knowledge of Trademark offences, IT Fraud, white collar and blue collar Fraud.
Dan has an enviable reputation for successfully representing clients who face various allegations of computer fraud, including e-bay frauds, infringements of trademarks, computer hacking, intellectual property frauds, DVD piracy, illegal images, illegal console modifications but to name a few.