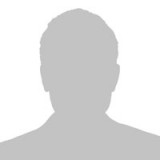 Hannah Rhodes
Office
Manchester Mosley Street
Contact tel
01612334321
Mobile
07811718648
Position
Trainee Solicitor
Practices
Hannah is an exceptional Trainee Solicitor, and soon to be qualified Solicitor, specialising within our Prison Law and Magistrates' departments.
Hannah's legal career began at the University of Liverpool, whereby she gained an undergraduate degree with honours in Law. During her studies, Hannah received special recognition for her acheivements in Criminal and Human Rights law.
Hannah furthered her academic studies at the University of Law, achieving a Master's and LPC postgraduate degree at Distinction level.
With a keen interest in upholding a fair criminal justice system and the right to a fair trial, Hannah joined Tuckers Solicitors in 2020 as Trainee Solicitor.
Hannah has since gained a wealth of experience within the Magistrates' Court and Crown Court departments where she leads on meticulous case preparation and provides extensive legal advice. Having gained first-hand insight into the injustices that prisoners are challenged with and the anguish faced by the growing number of people who are being recalled, Hannah soon developed a passion for Prison Law and now specialises in advocating for prisoners at Parole Board hearings.
Hannah prides herself on providing excellent client care and approaching every case with dedication, prioritising the client's best interest at the heart of each case.
Hannah has recently been described by a client as a "very sympathetic and supportive lawyer during an extremely difficult time…Whenever I had a query or needed anything explaining that I was unsure of, she would always contact me back directly, answering any questions that we had and explaining everything fully. She greatly impressed us with her attitude and professionalism and really battling hard to get the best outcome possible."
Qualifying as a Solicitor in December 2022, Hannah will continue to fight for those in need of a voice, irrespective of their background.