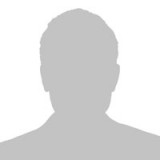 Joel Binns
Office
London Warren Street
Contact tel
02073888333
Position
Solicitor
Practices
Joel is one of only a handful of prison law solicitors in the East of England region and focuses on representing prisoners in this area.  He is part of the SL5 team of Consultants at Tuckers – more details of which can be found at https://www.sl5legal.co.uk/
​Joel has expert knowledge and vast experience in all aspects of prison law.  He is often instructed in complex parole cases involving prisoners who maintain innocence, have mental health issues or learning disabilities.
Joel has a particular interest in assisting life sentenced and IPP prisoners who are well past their tariff expiry dates and appear stuck in the system.  He is very proactive in assisting these prisoners to progress towards release.
Joel also regularly represents prisoners at Independent Adjudications and has an extensive knowledge of prison regulations and rules to assist those charged with breaching prison rules.  More recently he has successfully obtained compensation for his clients when their Parole Board hearings have been unreasonably delayed.