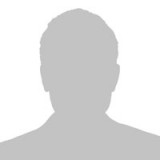 Nelly Khawaja
Office
Manchester Mosley Street
Contact tel
01612334321
Position
Crown Court Litigator
Nelly is a BPTC graduate and was called to the Bar by the Honourable Society of Lincolns Inn in 2019. Prior to this, she completed her undergraduate Law with Criminology degree at Salford University in 2018.
Nelly manages a varied Crown Court caseload and conducts all aspects of trial preparation: taking instructions, advising clients, obtaining and reviewing disclosure, drafting proofs of evidence and instructing experts.
As a dedicated criminal defence lawyer, she attends court regularly and has extensive knowledge and experience in representing clients who face the most serious allegations such as, rape, conspiracy to supply drugs, firearm offences and possession of drugs with intent to supply to proactively represent the interest of her clients.
Prior to joining Tuckers, Nelly spent some time in Oslo Prison as a Legal Researcher. She conducted legal research in respect of domestic prison policies and comparing recidivism rates to the UK. The search largely focused on rehabilitation and prison reform. This experience has advanced Nelly's ability to relate to the very widest cross-section of society by demonstrating her emotional maturity and a non-judgemental attitude.
Whilst on the Bar Professional Training Course, Nelly volunteered with the Greater Manchester Law centre, where she represented clients at Tribunal for their Personal Independence Payment and Employment Support Allowance. She gained particular experience working with those who had never attended court before and vulnerable clients.