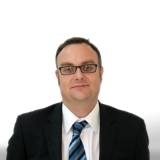 Neil Allan
Office
London Warren Street
Contact tel
02073888333 (ext.6674)
Mobile
07983 430 259
Position
Solicitor
Practices
Memberships
Military Court Advocates, Amnesty International
Neil qualified as a Solicitor in 2003, and has worked in criminal defence since 2001. He specialises in representing clients in the Magistrates' Court proceedings.  He is also an experienced Duty Solicitor and fully accredited Police Station Representative, advising and representing clients in the Police Station.
During his career he has acted in cases covering most criminal offences, from simple criminal damage and road traffic offences to fraud, money laundering and murder.
He prides himself on his thorough preparation and attention to detail.
He is a member of the Military Court Advocates and a member of Amnesty International.
Cases:
R v C  Soldier acquitted of rape charge
R v C  Client acquitted of handling stolen goods in connection with the August "riots" in London
R v P  Client acquitted of assaulting a Police Officer.
R v M  Client acquitted of robbery