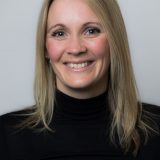 Nicola Carter
Office
Kent - Margate
Contact tel
0300 303 3883
Position
Paralegal
Practices
Nicola is an experienced caseworker with over 12 years in this role. She started her career with Shingleton Neilson in April 2004, who merged to become Kent Defence in 2011.
Over the years she has developed excellent working relationships with the Kent Courts and their list offices, the Crown Prosecution Service and Counsel.
She manages her own caseload and the day to day running of files, which include a variety of offences ranging from murder, serious sexual offences, drug offences, to violence offences.  She regularly attends local prisons and Courts to obtain instructions from clients.  She is hardworking and committed to achieving the best possible result for each client.