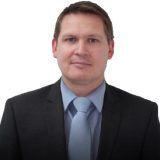 Richard Harrold
Office
London Warren Street
Contact tel
02073888333 (ext.6643)
Position
Senior Caseworker
Practices
With over 21 years' experience and managing the Tuckers Solicitors Private Immigration department for the last 12 years, Richard has built a solid reputation for his extensive expertise and experience in solving complex UK domestic law and EEA immigration cases.
With a nationwide and international client base, Richard is greatly respected and highly regarded for a high level of representation, work and dedication to each case. His has vast experience in all areas of immigration including, asylum and trafficking, entry clearance, private and family life and settlement applications, as well as Naturalisation and Registration (as British citizens), EEA applications, appeals and Tribunal and judicial review cases.
The Immigration Department is renowned for having a high success rate, and is well known by associated bodies such as UK Visas and Immigration and The Immigration and Asylum Chamber.
External Counsel has been quoted as saying Richard is "Excellent, comprehensive and timely preparation of immigration applications, Tribunal appeals, and judicial reviews" and that "Richard did not let me or a client down once. Would that all legal personnel were as reliable, conscientious and efficient as Richard Harrold.