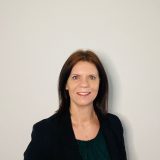 Sadie Castle
Office
Kent - Margate
Contact tel
0300 303 3883
Position
Paralegal
Practices
Sadie joined Kent Defence Solicitors in August 2014 as a Crown Court Caseworker. Previously having had over 25 years' experience in the legal field, she was able to bring her knowledge and expertise from previous firms having dealt with predominately criminal defence work.
Since the merge with Tuckers Solicitors, Sadie's role in the Crown Court Department has remained strong and she deals with all matters ranging from sex offences, evasion of duty and importation of drugs, to burglary and theft for clients across the whole of Kent. She also has experience in dealing with Appeals and Proceeds of Crime.
Sadie has a keen interest in clients with mental health difficulties and is appreciative of their needs and the needs of their families during what can be sensitive and difficult times during proceedings.
She has previously assisted the accounts team and supported secretarial staff at past firms and as a consequence has a variety of skills that can benefit her clients throughout the conduct of their cases.