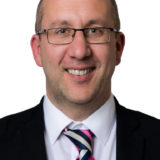 Scott Neilson
Office
Kent - Margate
Contact tel
0300 303 3883
Scott has practiced as a criminal solicitor in Kent for many years becoming the head of a successful crime department in 1997 with a leading firm until setting up his own firm Shingleton Neilson on 2003. This firm quickly established itself as a popular choice with clients due to the hard work and commitment offered by the staff. In 2010 , after merger with another firm to provide larger geographical coverage, Kent Defence was set up and continued to provide a high level of service so that by the end of 2012 it was the firm representing the largest number of clients in terms of police station attendances and grants of representation orders. Scott was instrumental in obtaining the firm the Law Society Quality Mark Lexcel.
The merger with Tuckers enables the committed team put together by Kent Defence to continue to offer robust representation on clients behalf and provide excellent service.
Scott is on a number of committees that represent the interests of criminal lawyers in Kent and a member of the Kent Law Society Committee for Criminal Lawyers.