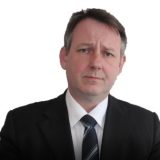 Seamus Austin
Office
London Camberwell
Contact tel
020 7703 2324 (ext.6512)
Mobile
07958 300 027
Seamus has expertly prepared criminal defence cases for 23 years.  In this time he has successfully defended clients who were charged with the most serious allegations including murder, armed robberies, fraud, drug trafficking, offences of terrorism and sexual offences.
Over the last 12 years Seamus has developed expertise in defending cases involving the proceeds of crime. He has advised many clients defending and limiting the restraint of their personal and business assets and has successfully represented clients in large numbers of contested, multi-million pound, criminal confiscation proceedings and related civil proceedings including civil recovery proceedings.
Seamus regularly and successfully defends applications brought by the police to detain and forfeit seized cash.  He also advises third parties whose assets the authorities seek to confiscate. He has advised and represented clients in defending regulatory proceedings brought by the Financial Services Authority.
Seamus has proven experience of dealing with serious and Very High Cost Cases (VHCC). He is also recognised as a VHCC case manager by the Legal Services Commission.
Cases
2015 cases
R v P – client acquitted at the Old Bailey of conspiracy to defraud an insurance company. Only defendant to stand trial (others pleaded guilty).
Commissioner of Police for the Metropolis v H + H – successfully defended an application by the police to forfeit almost £1,000,000 in cash under the Cash Detention and Forfeiture provisions of the Proceeds of Crime Act 2002. The cash was alleged to be the proceeds of drug trafficking/arms dealing.
R v BM and KA – successfully defended the two lead defendants in an 8 handed conspiracy to kidnap, blackmail and falsely imprison. Successful application of "no case to answer" after 4 week trial at Inner London Crown Court
2014 cases
R v W: Conspiracy to smuggle cigarettes, tobacco and wine. Confiscation proceedings alleged to be  over £6 million. After contested confiscation proceedings sum confiscated was £38,000
R v D: Cannabis production – Crown abandoned confiscation proceedings.
R v S: Importation of class A drugs. Succeeded with legal submission that defendant be treated on same basis as a courier and thereby limited his benefit to wages earned with sum to be confiscated limited to £3.
R v A: Conspiracy to defraud – after legal submission Crown accepted that the defendant's benefit was less than one tenth the sum they initially claimed.
R v H + H: Importation of class A drugs and supplying same.  Successful submission which led Crown to accept that second defendant's benefit was reduced from over £100,000 to £3,000.
R v B: Importation of class A drugs and supplying same.  Successful submission which led Crown to accept that second defendant's benefit was reduced from over £100,000 to £3,000.
R v F: Murder – defended one of two juveniles charged with murder. They were said to have acted in retribution when police declined to prosecute the victim for sexual offences
R v CB – A "boiler-room" fraud. Our client, CB, acquitted after 6 week trial.
R v RH – 24 handed drug trafficking conspiracy. Our client RH was one of only 2 defendants to be acquitted. He had been the Company Secretary of the main company used a front the import cannabis cultivation equipment and supply it to a number of sub-companies and cannabis farms all of which were owned by the directors of the main company. 8 week trial Old Bailey
R v L – Fraudulent Trading case. After a successful submission of "no case to answer" our client, a former solicitor and owner of an insurance brokerage, was acquitted of fraudulently trading to defraud the creditors of an insurance brokerage and a property holding company. Our client was the only defendant to be acquitted in this case.
Re: M – Acted for third party affected by a Restraint Order made against a defendant under the Proceeds of Crime Act 2002. We succeeded in winning the lion's share of the proceeds of sale of their former home – circa £300,000- thus protecting it from confiscation in the defendant's case.
R v F – Acted for defendant in a case concerning a multi-million pound money laundering operation. Expert defence evidence relating to "cuckoo smurfing" and "Hawala banking" and written submissions led to the Crown dropping the prosecution against our client.