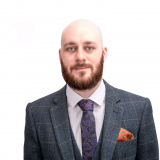 Stephen Davies
Position
Trainee Solicitor
Practices
Memberships
London Criminal Courts Solicitors' Association, Young Legal Aid Lawyers, Junior Lawyer Division of the Law Society, The West London Law Society, Westminster and Holborn Law Society
Stephen Davies is a Trainee Solicitor and Accredited Police Station Representative, specialising in criminal law and procedure, criminal defence and serious crimes and criminal legal aid, based in Warren Street, London. Stephen works in the Police Station Department, Magistrates' Court Department and Crown Court Department.
Stephen is originally from South Shields in the North East of England. Prior to joining Tuckers Solicitors, Stephen worked for several firms of solicitors in the North East.
Education
Police Station Representatives Accreditation Scheme (2018)
LL.M Master of Laws Degree in Legal Practice (LPC) with Merit (2017)
LL.M Master of Laws Degree in Criminal Law and Procedure with Distinction (2015)
LL.B Bachelor of Laws Degree with Second Class Honours (First Division) (2014)
Memberships
London Criminal Courts Solicitors' Association
Young Legal Aid Lawyers
Junior Lawyer Division of the Law Society
The West London Law Society
Westminster and Holborn Law Society
Media 
Stephen has appeared on BBC Sunday Politics and Judge Rinder's BBC Radio Five Live show, campaigning for legal aid and access to justice.
Social
Stephen is an active blogger and tweeter on topics surrounding criminal law, criminal legal aid and access to justice. You can follow him on Twitter @sdavieslaw and connect with him on LinkedIn here.