The HSE (Health & Safety Executive)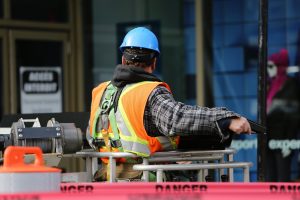 What is the HSE and what do they do?
The HSE (Health & Safety Executive) is the national body in responsible for health and safety in workplaces. Their aim is to prevent death, injury and ill-health in workplaces, offering free guidance and advice, inspections and investigations if any issues arise. They focus on the most serious of risks especially in industries where hazards are more likely, and any sectors with bad risk management records.
What are their rights?
The HSE are allowed to inspect any premises, observe behaviour and life in the workplace.  They can speak to anyone in an organisation to identify the risk controls and whether they are effective or are in breach of any health & safety regulations.  If necessary, they can bring enforcement proceedings.  Enforcement action can be by way of advice, notices and by approval or variation of licenses to undertake certain work. They can also prosecute or issue cautions. If any regulations are breached, you might have to pay for the time it takes the HSE to help you put the breach right. Investigations can take place if there have been any serious work-related incidents, particularly if any injuries have been suffered.
Other than in cases of corporate manslaughter, there are no specific sentencing guidelines for Health & Safety offences.  However, penalties can be severe.  In a case involving Bartram Manufacturing Ltd, a forklift truck reversed into a pile of roof trusses, which fell on top of an employee and caused various fractures.  They pleaded guilty to breaching Section 2 of the Health & Safety at Work Act 1974 and were fined £82,000.
In another case involving Clearview Design and Construction Ltd, Simon Thomerson a director of the company was jailed for 8 months after pleading guilty to breaching regulations, where there was an explosive fire within a work unit, which resulted in the death of 2 labourers employed
How Tuckers Solicitors can help you in relation to HSE regulations…
To discuss anything to do with the law relating to health & safety or the HSE, please contact us on 020 7388 8333 or email info@tuckerssolicitors.com and we will gladly assist.
Our offices are open 24 hours a day, 7 days a week, ready to deliver immediate and expert legal advice and representation.