What are Criminal Behaviour Orders (CBOs)?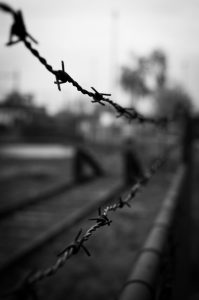 What is a CBO?
If you are convicted of a criminal offence, you could be given a criminal behaviour order (CBO), which was previously known as an anti-social behaviour order (ASBO). There are a few differences in the two, but each of them have a similar impact. A CBO can be applied to anyone over the age of 10, if that the two-stage test has been met. The two stages are:
The court agrees that the person has involved themselves in any form of behaviour that caused or could have caused harassment or distress to another person.
The court agrees that applying the order will help prevent any future behaviour of this type.
Anyone who is under the age of 18 needs to be referred to a local offending team before the order can be made.  It is up to the prosecution as to whether to apply for an order.  If an application is made, you can make representations in response, with any supporting evidence. If you are absent, an order can still be made as long as you have been notified of the hearing, although this means that a warrant may also be issued.
What are the terms?
Each case is different. A CBO can include any prohibitions and requirements. Prohibitions can include not being able to visit certain areas or be in possession of alcohol. Requirements can include having a supervisor or receiving treatment programmes. All CBO's are modified to your specific needs, bearing in mind your behaviour and ensuring that the order will still be effective.
How long do CBO's last?
Orders last for at least 2 years, but can be unlimited and could last for life!  CBO's come into effect on the day they are issued unless you are already subject to another order, in this case it will come into effect after your current order.
You can apply for CBO's to be varied or discharged, but the power for any orders to be varied carries the risk that requirements and prohibitions could be revised or, even, added. If you breach the requirements or prohibitions of your CBO, you risk being imprisoned for 5 years – so it is obviously a serious matter to make sure that you comply with the requirements.
How Tuckers Solicitors can help you in relation to CBO's…
If you are looking for legal advice about CBO's, please contact us on our usual contact details.
We are always available 24 hours a day, 7 days a week on 0845 200 3367 or info@tuckerssolicitors.com.