Witness cooperation – can a prosecution proceed without it?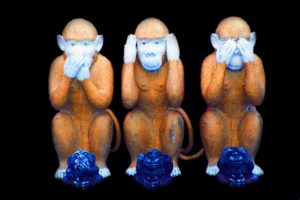 One of the issues that is highlighted as a result of the recent death of Caroline Flack, is when prosecutions will proceed without witness cooperation from the alleged victim of an attack.  Although prosecutions can only go ahead if there is a realistic prospect of conviction, this doesn't mean that witness cooperation is required – if there is other evidence which would support the prosecution or other ways to ensure that evidence is before the Court. 
The following are common scenarios:
If a witness will not cooperate, the prosecution can apply for a witness summons to force that witness to attend court. Once in the witness box, if the witness refuses to answer questions, they could then themselves be punished for contempt of court. The threat of this is often enough to ensure full witness cooperation in support of the prosecution.
The prosecution may be able to use a statement given previously by the witness by relying on what are known as the "hearsay rules". This often happens when a witness can be shown to be too scared to give evidence.
The prosecution relies on other evidence, such as the audio of an initial '999' call, the video from body worn video cameras when attending at an incident – including the evidence of what a witness says in the immediate aftermath of that incident.
It is important to keep in mind, that there are very good reasons as to why the CPS consider that there is a wider public interest in pursuing a case, even where the immediate victim of the crime does not want to support the prosecution.  Domestic violence matters are a good example of the types of cases which should often be properly pursued in the absence of witness cooperation, where the alleged victims may often not want to proceed once any immediate danger has passed. 
How can we help?
If you are alleged to have committed a crime, but do not believe that the matter will proceed because the witness will not support the case, this is still a matter on which you will need specialist advice as soon as possible.  Get in touch with us at tuckers@tuckerssolicitors.com on 0845 200 3367 or via the Tuckers Solicitors App.   We can advise on a plea, defences and potential sentences in a wide range of circumstances.