Youth Prisons – Do they actually work?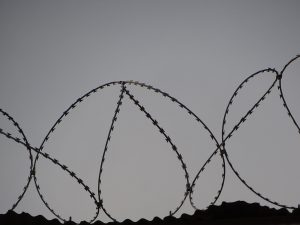 There has been some recent research into the way that other countries handle their youth prisons, partly in response to some of the horrific feedback about the UK youth prisons. It's argued that putting young children and teenagers in prison does not prevent them from getting into further crimes, it does the opposite. Conversely, statistics show that most children and teenagers who were not prosecuted were not involved in any future crimes.
Shauneen Lambe, Chief Executive of charity Just for Kids Law, recently posted an article in The Guardian,  referring back to the report of the Chief Inspector of Prisons in July 2017, which stated that youth custody centres in England and Wales were so unsafe that a "tragedy" was "inevitable".
Despite this, it seems that the Chief Constable of the Met Police, Cressida Dick, still believes that youth offenders should receive "harsher and more effective" prison sentences.
In her letter to the Guardian, Frances Crook (Chief Executive of the Howard League for Penal Reform) agreed with Ms Lambe, pointing out that "all experience and research shows that arrest, prosecution and incarcerations of children leads to worse outcomes for the child, for victims and for the taxpayer".
Tuckers Prison lawyer, Samina Ahmed confirmed that "the conditions in our country's Youth Offending institutions are truly appalling – often acting as recruiting grounds for career criminals rather than it being true that "harsher" sentences will ultimately reduce re-offending".
If you do need any advice with regards any issues relating to detention in youth offending institutions or adult prisons, please contact a member of Tuckers Prison Law team on 0845 200 3367.