An Overview of Operation Hydrant: Are Historic Sexual Abuse Allegations Undermining the Presumption of Innocence?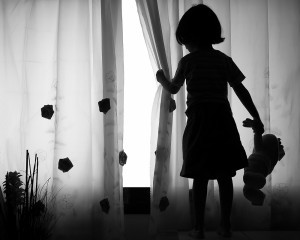 Over 1,400 individuals have been, or are being, investigated for historic child sexual abuse, alleged to have been committed within institutions or by people in the public eye. Of those identified by complainants (216 of whom are dead), 135 are from TV, film or radio, 76 are politicians and 43 are from the music industry. And these numbers are likely to dramatically increase.
It has been estimated that by the end of 2015, the overall number of child sexual abuse allegations made to the police could rise by 71 per cent, with those relating to historic abuse extrapolated to increase by 165 per cent. These 'stark figures', inferred by looking at the caseload of 12 police forces over two years and projected to apply to all 43 forces by the end of the year, led to Chief Constable Simon Bailey to warn that complainants could number in the hundreds of thousands.
These figures and projections, released by the National Police Chiefs' Council (NPCC) in relation to Operation Hydrant, have been widely reported in the media. But what are the facts behind the statistics? And what impact is social and moral outrage having on the objectivity of police investigations and the wider criminal justice system?
Operation Hydrant – Background & Remit

Set up in 2014 by the National Police Chiefs' Council (NPCC), Operation Hydrant isn't responsible for carrying out investigations into historic child sexual abuse (unlike Operation Pallial). Instead, it's primary purpose is to act as a central intelligence hub for historic child sexual abuse allegations. In particular, to collate and coordinate information concerning allegations made against individuals in the public eye and/or incidents that are alleged to have occurred within institutions.
Operation Hydrant's remit may therefore seem relatively narrow, but by generously defining the criteria for the cases it coordinates, at least two of which must be met, its reach is potentially much larger than it initially appears:
first, that the allegation is 'historic' or 'non-recent' is widely defined as meaning that it relates to an incident alleged to have occurred at least one year before it was reported;
secondly, the allegation is made against a person of public prominence, broadly defined to include any individual with high profile status or in the social eye (i.e. celebrities), as well as locally or nationally elected politicians and officials, and even those that are associates of such prominent individuals;
thirdly, the alleged incident is said to have occurred in an institution, again widely defined, to include any large organisation, such as parliament, councils, schools, hospitals or children's homes, as well as bodies that run smaller sites in any given area.
Police forces across the UK, including Police Scotland and the Police Service of Northern Ireland, notify Operation Hydrant of all active cases that meet this criteria, i.e. historic child sexual abuse allegations involving prominent persons and/or institutions. Information relating to their investigations is then examined by Operation Hydrant's staff to identify any links between police investigations across the UK and prevent concurrent inquiries, and then shared with other police forces.
As well as maintaining a national 'major crime' database of all relevant information relating to active historic child sexual abuse cases across the UK, Operation Hydrant also provides individual police forces with advice and guidance on handling historic child sexual abuse allegations. It is also assisting the Independent Inquiry into Child Sexual Abuse, known as the Goddard Inquiry, set up to consider the extent to which institutions turned a blind eye to child sexual abuse and exploitation. In a recent NPCC press release, Operation Hydrant's role in this review is described as 'acting as the interface with the police service' by providing a 'constant flow of information'.
While it has no direct control over investigations, the above shows that Operation Hydrant has a predominant role in the crusade against historic child sexual abuse. But that role, and the increasingly inquisitorial nature of police investigations into allegations of child sexual abuse (particularly those made against individuals in the public eye), may be further eroding the rights of those accused of misconduct, thereby increasing the potential for miscarriages of justice.
Investigating and Prosecuting Historic Child Sexual Offences – Fairness in the Criminal Justice System Threatened

Following a number of high-profile figures, such as Rolf Harris and Max Clifford, being convicted of sexual offences, public and media outcry over the perceived pandemic of child sexual abuse has resulted in policing and prosecuting authorities taking a more proactive approach – fear of the opprobrium of failing to prevent another Jimmy Savile sexual abuse scandal means that the authorities no longer respond to allegations of sexual abuse crimes, instead they actively search and trawl for them. Unfortunately, this response to social pressures is threatening the fundamental principles that underpin our criminal justice system.
Complainants (and potential complainants), no matter how dubious their accusations are, are termed victims even before investigations into the cogency of their allegations are commenced. The individuals that are subject to allegations and denunciations, prior to a trial, and sometimes even during, are characterised as noxious, which in effect amounts to presumed guilt. Even more worryingly, the procedural and evidential rules governing sexual offences are being adapted to encourage a complainant-centric approach that undermines the presumption of innocence and the right to a fair trial. All these factors do not present a picture of the measured objectivity essential to the proper administration of justice. They present a picture of subjectivity based on moral panic and indignation.
In evidential terms, historic child sexual abuse cases are highly complex, with traditionally high attrition rates. To combat this, and show society that these types of cases are being prosecuted more frequently and successfully, exceptions to the rules of evidence and procedure have been introduced. Of particular note are special measures, which allow court procedure to be adapted to suit the needs of complainants.
Unfortunately, special measures have the potential to diminish the effectiveness of testing the evidence of these witnesses. This causes a particular difficulty for the accused, especially in historic sex abuse cases where the evidence essentially comes down to their word against a complainant's. By restricting the ability to cross-examine primary witnesses, a defendant's substantive right to a fair trial and the presumption of innocence are being undermined. You can read more about the problems that can be encountered with special measures here.
The new inquisitorial approach taken by the authorities, such as those trumpeted by Operation Hydrant, that herald a fundamental shift in how sexual abuse cases are investigated, further compounds these problems. In calling for 'victims' (not yet verified by a court of law) to come forward with allegations, the authorities are ingathering same fact evidence, no matter its veracity, in order to demonstrate the guilt of the accused. It is then for the accused to prove that every allegation levelled against them is unfounded.
Defending Allegations of Historic Sexual Abuse

Unfortunately, many of our clients face these obstacles that threaten their liberty. We do our utmost to ensure their rights are robustly defended and strongly rebut attempts to undermine their presumption of innocence. We fight their corner every step of the way, providing a highly professional and effective defence strategy, ensuring their defence is carried out expertly. You can find out more about the law and our approach to defending against allegations of historic sexual abuse here, and more generally about defending against allegations of sexual crime here.
At Tuckers, our Special Casework Team, led by criminal defence lawyer Richard Egan, have been involved in many cases relating to historic sexual child abuse. Our expertise and professionalism are well-known, having drawn positive comment from both Judges and prosecutors alike. For more information about how we can help, please contact Richard at eganr@tuckerssolicitors.com or on either of the following mobile number: 0771 112 9918.