Bankruptcy – Time to Stop Digging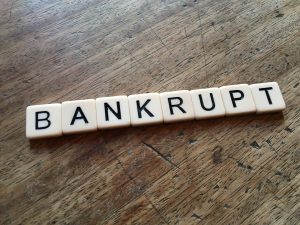 Bankruptcy usually represents either personal and/or business failure, bringing with it feelings of embarrassment, shame and anxiety. Piled on top of that the law requires bankrupts to cooperate fully to maximise recoverable assets for creditors. For some, it may be tempting to try and conceal with truth, with a view to salvaging something for themselves.
This can be a costly mistake. The Insolvency Act 1986 creates a number of distinct criminal offences:
• Section 353 – non-disclosure
• Section 354 – Concealment of property
• Sections 354-258 Concealment of books and papers; falsification
• Sections 359-360 Fraudulent dealing with property obtained on credit
There is a defence to these allegation – of 'innocent intention'. This is where a person proves that, at the time of the conduct constituting the offence, he had no intent to defraud or to conceal the state of his affairs.
Penalties
Heavy financial and custodial penalties often follow for breaching these provisions. In the case of R v Mungroo, the court dismissed an appeal against a two-year sentence of imprisonment saying,
'Those who stand to gain from the release of bankruptcy but conceal their assets try to have their cake and eat it. It attacks the whole basis on which the bankruptcy legislation is founded.'
How we can assist
Our solicitors are acutely aware of the complexity of this type of proceedings, in both legal and personal terms.
If you are in any doubt at all as to your responsibilities as a bankrupt and whether the criminal law is engaged, or face investigation or prosecution, then please contact us at tuckers@tuckerssolicitors.com or on 0845 200 3367to receive prompt, professional advice.