Can I get a suspended prison sentence?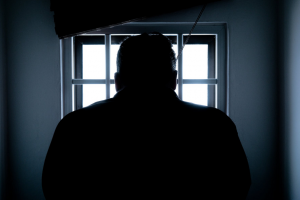 A suspended sentence  means that you do not go into prison  immediately and will not go to prison at all if you comply with the conditions attached to the sentence.
Who can get a suspended sentence?
In the Magistrates' Court – where less serious offences are heard, any sentence of 6 months' imprisonment or less can be suspended and in the Crown Court, any sentence of 24 months or less can be suspended. This is known as the 'operational period' when a sentence is suspended within this time frame.
The minimum length of imprisonment for a suspended sentence is 14 days.  You would not receive a suspended sentence if your offending warrants a sentence above the maximum level, or you are sentenced as a dangerous offender as well as if you're a youth offender.
When can a sentence be suspended?
First the court will decide whether a custodial sentence should be imposed, but then if the sentence is short enough to be capable of being suspended, then the court then decides whether it can be suspended or not. When deciding the court looks at the circumstances of the offence and the offender.
Factors considered are whether there is a realistic prospect of rehabilitation, strong personal mitigation and the impact of immediate custody on others.
If the offender is considered a risk or danger to the public, the most appropriate punishment is immediate custody.
What conditions may be imposed?
A sentence is suspended on the condition that you do not commit any further offences during the operational period.
Sometimes there are additional requirements, which can include an order for doing unpaid work, a curfew and supervision with the Probation Service.
What happens if I breach the order?
You can breach an order by either committing an offence within the operational period or failing to comply with any requirements imposed.
The starting point for breach of an order is to activate the period of imprisonment. The length of imprisonment may be reduced to reflect the level of compliance with the order. If it is unjust in the circumstances to activate the sentence you may be fined for the breach, made subject to further or more onerous requirements, or the operational period may be extended.
How Tuckers Solicitors can help you…
To discuss anything to do with suspended sentences please contact us on 020 7388 8333 or email info@tuckerssolicitors.com and we will gladly assist.
Our offices are open 24 hours a day, 7 days a week, ready to deliver immediate and expert legal advice and representation.