Date rape drug (GHB) & the law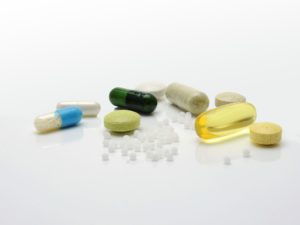 In a high profile case involving date rape drug, on 6 January 2020 Reynhard Sinaga was sentenced to life imprisonment.  He has been found guilty of having committed 136 rapes in total.  In his most recent trial, he was accused of lacing drinks with the date rape drug GHB to make his victims lose consciousness and have no recollection of what happened.  He denied the offences saying that the acts were all consensual.  To explain the video footage he had taken of the sleeping men, he said that they would "act" as though they were asleep in order to fulfil his fantasy.
GHB, sometimes referred to as the date rape drug, is often used recreationally to reduce inhibitions.  However, in larger quantities, it leads to unconsciousness. The drug is almost odourless and despite having a slight taste, it is relatively easy to disguise in a drink.
In light of it use in a number of cases of rape, but also murder, the Home Secretary, Priti Patel, has asked the Advisory Council on the Misuse of Drugs to review the classification of the drug. It currently classified as a Class C drug. The dilemma in terms of classification is that the drug does have a legitimate use, so it is legal to import, export, produce, supply, offer to supply or possess, although not for the purpose of human ingestion (other than as a flavouring in food).
It is already an offence to supply or possess the drug if think it is going to be swallowed by someone. But if the classification of the drug was changed from Class C to Class B, the maximum penalty for possession would increase from 2 years to 5 years.
Is there a need to change the classification? Probably not. In certain cases, the prosecution could charge a separate offence under the Sexual Offences Act 2003 of administering a substance to a person with intent to overpower that person to enable sexual activity with them. The maximum sentence for that is 10 years. In the event that a defendant is charged with Rape or some other serious offence, again it seems that the sentencing powers relating to the offence of possession of the Class C categorised judge is not particularly relevant. Added to which, the fact the drug was given would, undoubtedly, be treated as an aggravating factor during the sentencing process for something like rape – so it would be taken into account at that stage.
How can we help?
If you need specialist advice, then get in touch with us at tuckers@tuckerssolicitors.com or on 0845 200 3367 and let us help. We can advise on a plea, defences and potential sentences in a wide range of circumstances.