Tuckers & Kent Solicitors merge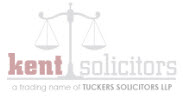 Tuckers & Kent Solicitors are delighted to announce the merger of their two firms which completed this week.  Tuckers is the largest criminal legal aid provider in the country and Kent Solicitors adds to its reach in the north London area.  Kent Solicitors has strong links in the local area, especially within the Turkish community.
Adam Makepeace, Practice Director of Tuckers Solicitors said of the merger "We have been quiet in terms of expansion over the last 3 years as we have focused on building our own case management system to free ourselves from the constraints of software vendors that do not cater for criminal defence firms – certainly not without significant costs.  This is our first step, in what we hope will be a busier year, in terms of joining up with firms that share our vision for how criminal defence will be practiced in the future.  We are particularly pleased that part of this process has included a near perfect data migration from LEAP to our own Case Ratio case management system, meaning that on day one, everyone has been up and running with their files with the minimum of fuss".
Ozlem Erbil Cetin, owner of Kent Solicitors and now Partner at Tuckers Solicitors added "Like most owners of small firms, I had become very tired of carrying burden of the regulatory and compliance regimes of the SRA, LAA and Lexcel/SQM.  I hope that our merger with Tuckers will actually enable me to strengthen the brand of Kent Solicitors within our key areas, as I can finally focus all my attention on our client work as opposed to managing other aspects of the business."
The merger follows the established practice of Tuckers seeking partnerships with firms that have strong existing brands within their local communities and facilitating them "plugging in" to the best digital infrastructure available within the criminal defence sector and leaning on the management support available within the Tuckers back office set up.  Those firms can then continue to operate their businesses within their local market, subject to following the case management workflow, which ensures "compliance by default" in terms of matching up to the audit requirements that are imposed upon firms.  Tuckers envisages announcing at least one further merger as early as February this year, and is in talks with other firms about the possibility of other mergers happening during the course of this year.