Drug Detection and Prisons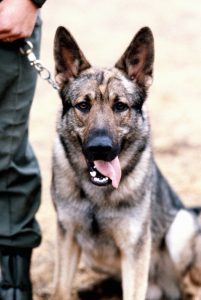 The government has announced that drug detection scanners are being introduced at ten of the "most challenging" prisons. The technology will be used to detect drugs on clothes, paper and mail. It will be able to detect otherwise invisible traces of substances that have been soaked into clothes or letters in an attempt to bypass normal security.
The prisons in question are part of the "10 prisons project" and have struggled with problems including high drug use, violence and building issues.
The prisons in question are
Hull
Humber
Leeds
Lindholme
Moorland
Wealstun
Nottingham
Ranby
Isis
Wormwood Scrubs.
The introduction of these scanners is the latest stage of the project, and various measures have already been implemented including the introduction of sniffer dogs and specialist staff. X-ray scanners are also planned, and one has already been installed at HMP Leeds.
What will happen if drugs are found?
A positive result will lead to further investigation and could lead to sanctions for a prisoner or visitor and also possible criminal prosecution. Any intelligence obtained may be used to assist decisions on which prisoners or cells require further investigation.
What criminal offences could result?
It is a serious offence to bring, throw or otherwise convey (by post for example) any controlled drugs into or out of prison – these all fall under "List A" articles.
Drugs are a huge issue in prisons that are said to create a cycle of violence. In particular psychoactive substances can cause aggression, self-harm and trap prisoners in drug-debt.
The scanners and other measures aim to improve detection rates and enhance security procedures. Reducing the quantity of drugs in prisons should reduce violence and ultimately lead to more rehabilitation so, therefore, less re-offending.
What sentence can be imposed?
This offence is one that is so serious it can only be dealt with at the Crown Court, and custodial sentences are usually imposed, even for offenders of previous good character.
Examples of sentences imposed are; sixteen months for a small amount of cannabis, 28 months for small amounts of diamorphine, cocaine and cannabis.
It is also an offence for a prisoner to encourage someone to bring in drugs for him, in the case of R v Cousins 14 months imprisonment was imposed for incitement to supply.
How Tuckers Solicitors can help you…
To discuss anything to do with drug detections in prisons please contact us on 020 7388 8333 or email info@tuckerssolicitors.com and we will gladly assist.  
Our offices are open 24 hours a day, 7 days a week, ready to deliver immediate and expert legal advice and representation.