Kieron Locke to join Hastings office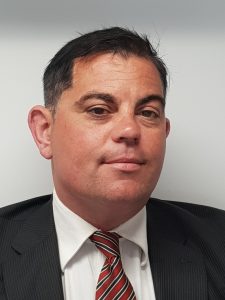 We are delighted to welcome Kieron Locke to our team, based in Hastings, Sussex. Kieron will be trading as "Kieron Locke" and providing services in his local area, building on his personal recognition in the Hastings police station and courts. He will be using the back office services provided by Tuckers in order to focus on delivery of face to face services to clients – whilst having access to the best available IT and legal aid compliance support available.
Kieron said, "I am genuinely delighted to be taking this next step in my career. There is a real opportunity for me to create my own business in my home town, using the relationships that I have built up over many years. At the same time, I don't have to worry about legal aid account managers, Lexcel audits, Solicitors Accounts Rules or filing my equality & diversity statistics with the SRA on time. I can just get on with what I enjoy doing and what I am best at".
Adam Makepeace, Practice Director at Tuckers Solicitors agreed, "this is an exciting partnership for us to be able to build up our network in Sussex & Kent. The model of being able to provide our systems to individuals or groups, but on the basis of their own local branding is something that we are keen to pursue. It also works to help facilitate succession, rather than closure, if retiring practitioners do not have aspiring lawyers with the resources to buy a firm. We hope that Kieron will be something of a trail blazer for others to follow his lead!"