Tuckers' Partner Sarnjit Lal pursues review of conviction secured using disgraced expert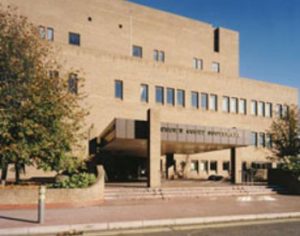 A £7 m carbon fraud trial collapsed at Southwark CC. In his closing observations HHJ Nicolas Loraine – Smith described the prosecution witness Andrew Ager as "not an expert of suitable calibre".
Sarnjit Lal a Partner at Tuckers, together with solicitor Simrit Sidhu are representing a client who was convicted of a single count of fraudulent trading by a jury in 2016 and subsequently received a custodial sentence of 6.5 years.
Speaking to the Sunday Times Sarnjit said that
"Our client's case concerned the trading of carbon credits and during the case the crown relied on the evidence of an alleged expert in the field of the carbon credit market, namely, Mr Andrew Ager, who stated there was no market for trading these types of carbon credits. From the outset our client strenuously contested the case and fully believed that this was a legitimate business. In light of the recent case R v Scully and Ors at Southwark Crown Court we have contacted the Crown Prosecution Service and asked what their plans are for reviewing our case and that the conviction should be reviewed as a matter of urgency. In the meantime our client is in prison. A person who lost everything as a direct result of the conviction. This is truly unbelievable, a massive blunder and shocking on all levels. "
The article by Shanti Das can be found in the Sunday Times today.